Mexican evangelicals left without water after refusing to fund Roman Catholic festivity
Five evangelical families declined to pay the quota for the Roman Catholic patron saint celebration, and the local authorities cut off their water supply. Several organisations confirm rising trend of persecution in rural Mexico.
Protestante Digital, Christian Concern · TEOPISCA · 13 APRIL 2016 · 15:06 CET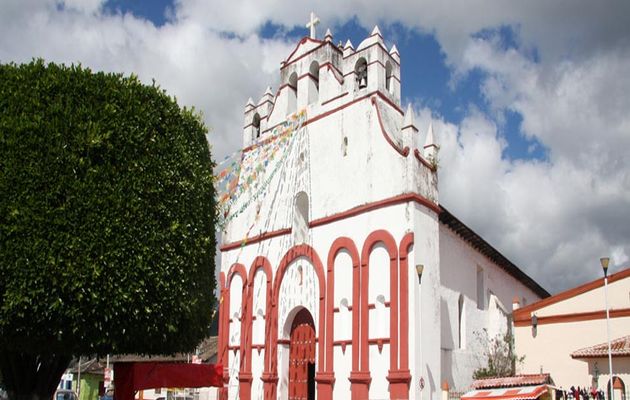 Saint Agustine Roman Catholic Church in Teopisca. / turismochiapas.org
The local authorities of the San Jose neighbourhood in the city of Teopisca, in the state of Chiapas, Mexico, have cut off water to a group of evangelicals, for refusing to fund the Roman Catholic patron saint festivity.
The first week of April, weeks after the celebrations, the local authorities, along with those in charge of the festivities, went to the evangelicals' houses. They demanded them to pay, and threatened them with cutting off their supplies if they refuse to cooperate.
The family Maranatha Church's pastor, Octavio Gomez, and four other families refused to pay the 200 pesos quota. The local authorities kept their threat, leaving them without water supply.
Around other 80 families paid to avoid the cutting of water, because the threat included a fine of 4,000 pesos more to reinstall it.
LIVING UNDER PRESSURE
Gomez explained that Maranatha Church and its congregation, have been pressured in the past to pay for the Roman Catholic traditional celebrations, but they had not dared to cut their water before.
"Teopisca is an urban community, where you never thought these things would happen, because of the social conditions they enjoy, and the recent workshops about freedom of worship organised here, although the audience was not probably the right one. The complaint is in progress", Luis Herrera, coordinator of Christian Organisations in Chiapas, said.
SERVICES RESTORED IN UNION JUAREZ AFTER 2 YEARS
Meanwhile, twenty-seven families also in the state of Chiapas will have their access to water and electricity restored after two years, because local authorities agreed to respect religious freedom in the village of Unión Juárez, Trinitaria Municipality.
The families, all Protestants, have been living without access to clean water or electricity since February 2014 for the same reason.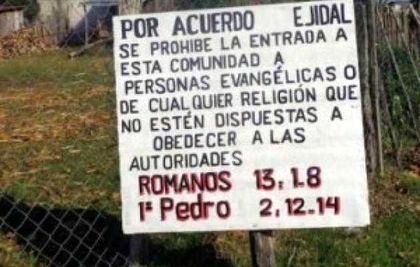 RECURRENT ATTACKS
Despite state and federal officials being notified of these illegal acts, the Mexican government continues to ignore pleas from Protestant villagers to enforce laws protecting their freedom of worship.
This is the most recent incident of repeated persecution against evangelical Christians in the Chiapas region. Just last month, during Pope Francis' visit to the country, an evangelical church was attacked in Zinacantán.
Mexican evangelical communities have suffered attacks and aggressions in the recent years, usually just for not renouncing to their faith, or contributing to the Roman Catholic festivities.
PERSECUTED CHRISTIANS IN MEXICO
There is a rising trend of persecution against religious minorities in rural Mexico. In June of 2015, International Christian Concern (ICC) estimated that more than 70 open cases of religious persecution against minority Christian communities, each involving between 20-100 victims, existed in the states of Chiapas, Hidalgo, Oaxaca, Puebla and Guerrero.
Although religion freedom is guaranteed by the Mexican Constitution, these kind of abuses demonstrate that the law is not the same for all Mexican citizens, and local authorities use it as they want.
That is why Open Doors, a Christian organisation fighting for the rights of persecuted Christians, has included Mexico again in the World Watch List they publish every year.
Published in: Evangelical Focus - world - Mexican evangelicals left without water after refusing to fund Roman Catholic festivity