Hundreds of Christians march for peace in Martinique
The march was a joint effort of four evangelical churches, to respond to the increase in gun crimes, robberies and shootings experienced in the last months
Martinique la 1ere · FORT DE FRANCE · 06 JULY 2022 · 15:30 CET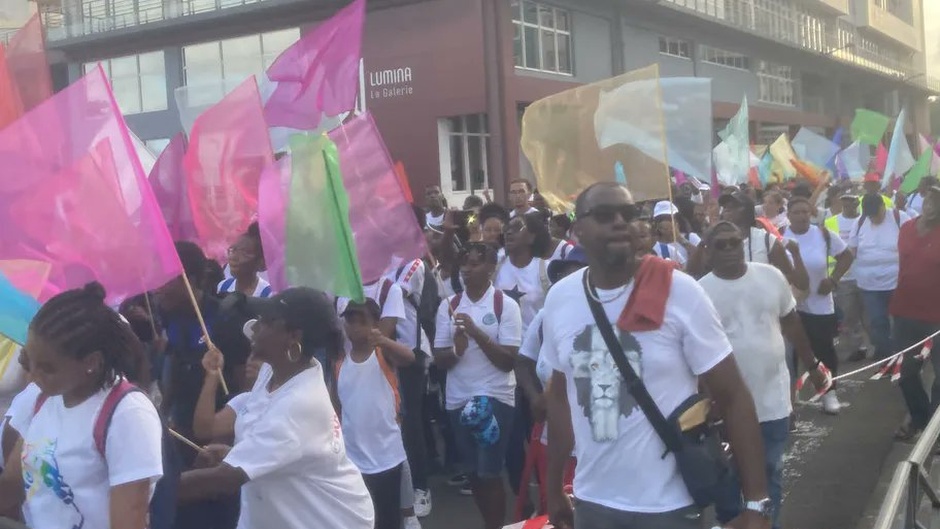 A march for peace organised by evangelical churches gathered 800 people in Martinique. / Photo: Daniel Bétis, Martinique la 1ere.
Around 800 people in Martinique, an island in the Caribbean that is part of France, took the streets on 2 July under the theme: "Martinique, land of peace, love and faith".
The march was a joint effort of four evangelical churches, to respond to the increase in gun crimes, robberies and shootings experienced in the last months. "The Bible invites us to pray for peace", the organisers said.
"We see too much violence in our territory", a pastor said. "As believers, we cannot remain indifferent. We are marching for peace".
The event was held in Fort de France, and local media say neighbours in balconies expressed their support for the initiative as they saw hundreds express their rejection of violence in a joyful mood. A truck with music and well-organised security team drew the attention of many.
Mirielle, a young evangelical Christian, told local media Martinique la 1ere: "It's time to do something. I am 24 years old, I show my faith and I can shout that with Jesus, there can be no such thing".
Published in: Evangelical Focus - world - Hundreds of Christians march for peace in Martinique