'Bible does not speak of saints who belong to a special category'
Theresa of Calcutta was well-known for her work among the poor but the New Testament teaches that every Christian is a saint, explains theologian José Hutter.
Protestante Digital · VATICAN CITY · 07 SEPTEMBER 2016 · 13:12 CET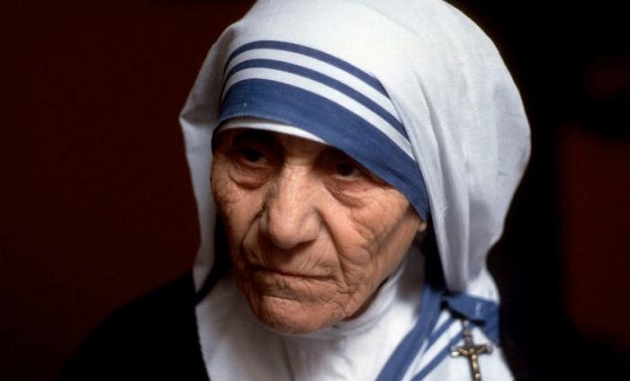 Mother Theresa has become a saint of the Roman Catholic Church.
Agnes Gonxha Bojaxhiu was canonized last Sunday in front of thousands of Roman Catholic believers in St. Peter's square (Vatican City).
Two 'miracles' are attributed to Mother Theresa, which were enough to make her a saint, the Roman Church concluded.
She was born in Skopje (Macedonia) in 1910, and first heared missionary stories at the youth meetings she attended. She joined the sisters of Loreto when she was 18 years old and later founded the Missionaries of Charity congregation (1950), which in 2012 has over 4.500 sisters, active in more than 130 countries.
Mother Theresa died in 1997. Her social work was well-known both in India and the rest of the world, and she received the 1979 Nobel Peace Prize among other honours. But she has also been criticised by medical doctors and researchers for not using her influence well enough to change the social system that impoverished the people she aimed to serve.
WHO IS A 'SAINT' ACCORDING TO THE BIBLE?
Evangelical theologian José Hutter believes the tradition of beatifications and canonisations have no biblical basis.
"The idea of beatification cannot be supported by any verse of the Bible. The primitive church never did such a thing. All believers are saints according to the teachings of the New Testament", Hutter says.
"There are no beatified people or saints who belong to a special category, and of course there is no church who can declare who meets the requirements to be a saint", the theologian says.
The beatifications and canonisations were one of the aspects the first Reformers denounced, almost 500 years ago, Hutter exaplins. "The cult of the saints and the commerce of indulgences were some of the main reasons that caused the explosion of the Protestant Reformation. The Roman Catholic Church continues to promote the same errors."
Published in: Evangelical Focus - world - 'Bible does not speak of saints who belong to a special category'