Hurricane Matthew hits Haiti and threatens the US
At least 2 people died in Haiti and 4 in the Dominican Republic, thousands displaced. Christian charities are working in Haiti. Two million people urged to evacuate in several US states.
Evangelical Focus, CBNNews, Christian Today, BBC · HAITI · 05 OCTOBER 2016 · 18:48 CET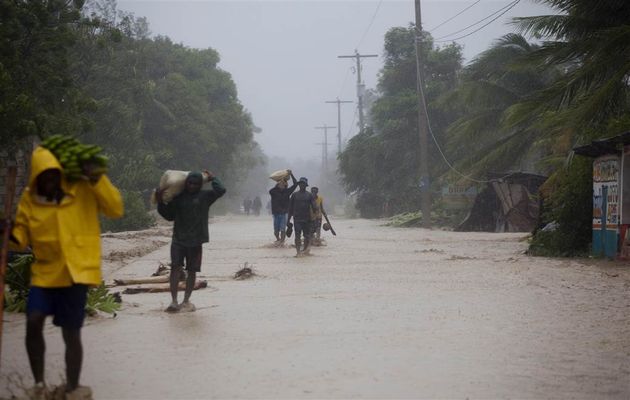 Residents walk in flooded streets as they return to their homes in Leogane, Haiti. /AP
The most powerful Caribbean hurricane in nearly a decade has left thousands of people displaced in Haiti, with officials struggling to reach the worst-hit areas.
The "extremely dangerous" storm is said to have devastated parts of the country, and it has killed at least two people in Haiti, and four in the Dominican Republic.
The hurricane also hit Cuba, but early reports suggested its impact was not as hard as in Haiti, where there were winds of 230km/h (145mph), heavy rain and dangerous storm surges.
The storm has now moved off the north-eastern coast of Cuba towards Florida, which was under hurricane and tropical storm warnings. Meanwhile, South Carolina is to start evacuating more than a million people, and the Governor, Nikki Haley, declared a state of emergency.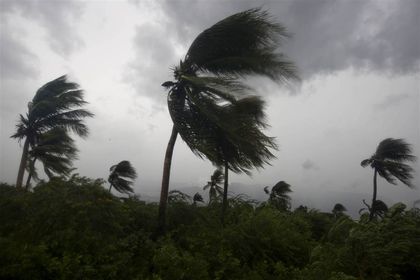 "THE WORST EVENT FOR HAITI SINCE 2010"
The UN said Haiti was facing the "largest humanitarian event" since a huge earthquake in 2010. More than four million children could be exposed to hurricane damage, Unicef said, warning of the spread of waterborne disease.
At least 10,000 people were in shelters and there were reports of overcrowded hospitals suffering shortages of fresh water, Mourad Wahba, the UN special representative for Haiti, said. The storm knocked down communications and blocked roads, hampering emergency efforts.
In the port town of Les Cayes, the situation was "catastrophic", with streets flooded and many houses without roofs, deputy mayor Marie Claudette Regis Delerme said.
COMPASSION: "PRAY FOR HAITI"
Christian charity Compassion Haiti director, Guilbaud Saint Cyr, called on all Christians to pray:"Pray that God, who has control over the hurricane, slows it down, minimises its threats, and keeps the nation safe", he told Christian Today.
"Pray for enough provision for the eventual victims and affected people. Pray for the Haitian government and authorities to make the right decisions to help the people who might be affected", he added.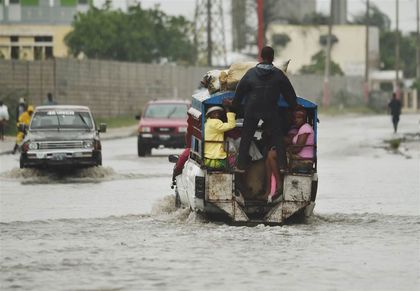 He said Compassion's field office and church partners had identified families most at risk from the hurricane and were helping to relocate them.
SAMARITAN'S PURSE: CHAPLAINS FOR THE VICTIMS
Franklin Graham's charity, Samaritan Purse, is getting ready to send crisis chaplains to any place affected by the hurricane where they need them.
Graham also called on Christians to pray for the victims, specially in Haiti , because "they are so poor, they do not have much, and this storm has destroyed the life of many people."
Hurricane Matthew is the region's most powerful since Felix in 2007.
GAIN: HOUSES FLOODED, FOOD DELIVERED
GAiN is another Christian NGO working in the country. A team member said: "We are fine in the Ca-Ira Orphanage. Since hurricane Matthew showed his full power only in the morning, bringing masses of rain and strong wind, we had been safe in the Orphanage. Yesterday we had the opportunity to get an overview of the damages caused by the hurricane in the community around the Orphange and we delivered rice and fish parcels together with the local Pastor."
"Some people are fine, most people have leaking roofs and water ran into the huts and houses, and some houses are completely flooded. Yesterday evening the sea level started to rise suddenly and we were on alert again, to be evacuated. But everything was ok and we had a calm night. We are very thankful for that."
Published in: Evangelical Focus - world - Hurricane Matthew hits Haiti and threatens the US