Trump's "unrepentant" leadership should be no surprise for Christians, says theologian Piper
John Piper: "Donald Trump's immoral behavior in the past, and his ongoing unwillingness to renounce it as evil, show that he is morally unfit to lead our nation."
WASHINGTON D.C. · 20 JANUARY 2017 · 12:52 CET
Donald Trump. / Flickr (CC)
Renowned evangelical theologian and international speaker John Piper explained how he believes Christians should live under Donald Trump's Presidency.
In a post published on Desiring God's website, Piper says: "Donald Trump's immoral behavior in the past, and his ongoing unwillingness to renounce it as evil, show that he is morally unfit to lead our nation."
The theologian believes the new President of the United States acts "like a demagog", has been "shamelessly proud" and has disrespected women and people with disabilities.
"Trump has not, as far as I am aware, publicly renounced these behaviors as evil" and "these impenitent and boasted acts of immorality disqualify a person from office", Piper writes.
"This is important to say just now because not to see it and feel it will add to the collapsing vision of leadership that enabled him to be nominated and elected."
REAL LEADERSHIP
Piper goes on to define what a real leader looks like: "A leader should lead. A leader should be dependable, trustworthy, reliable. A leader should be a good example for our young people in matters of character and moral uprightness and civility."
Furthermore, "a leader should not model the success of immoral behaviour. A leader should be known for the virtues that make a republican form of government possible."
A BIBLICAL VIEW
The fact that someone like Donald Trump becomes President, says Piper, "is not surprising from a Christian point of view. The Christian faith was born, and has flourished, under regimes less qualified to lead than Donald Trump".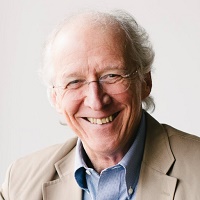 "The linking of the Christian church with the ruling political regime is not essential to the life and fruitfulness of Christian faith". On the contrary, "such linking has more often proven to
corrupt
the essential spirit of Christ, who typically uses the weak things of the world to shame the strong (1 Corinthians 1:27), and whose life-saving weapons do not consist in media monopolies, commanding wealth, or civil laws".
Author Philip Yancey also defended this idea in an interview with Evangelical Focus.
Talking about the identity of Christians, Piper writes: "Followers of Christ are not Americans first. Our first allegiance is to Jesus, and then to the God-inspired word of Scripture, the Bible. This is our charter, not the U.S. Constitution".
PRAY FOR TRUMP
Piper says the responsibility of Christians is praying instead of "exhausting ourselves bemoaning a Trump presidency."
"Let us pray that God would grant the gift of repentance (2 Timothy 2:25; Acts 11:18) and saving faith (Romans 10:1; Philippians 1:29; Ephesians 2:8) to Donald Trump and all those in authority".
And, "until God answers that prayer, recognize that God's providence rules over the unrepentant kings of the earth (Daniel 2:37–38, 4:35; Psalms 47:9; 135:6). God can restrain the pride and folly of secular leaders (Genesis 20:6). Just as with the Babylonian Nebuchadnezzar (Jeremiah 25:9), and the Persian Cyrus, God makes the rulers of the earth "fulfill all [his] purpose" (Isaiah 44:28).
Piper adds: "As we pray, let us recognize that, even in unbelieving leaders who cannot do God-pleasing works of faith, there is the possibility of promoting 'good' conduct, which is 'good' in the sense of having the outward form of what genuine trust in Christ would do."
Read John Piper's full article on the Desiring God website.
Published in: Evangelical Focus - world - Trump's "unrepentant" leadership should be no surprise for Christians, says theologian Piper