Bible shipment detained in Sudan by port authorities without explanation
Other shipments of Bibles at Port Sudan have also been detained over the past two years. "It is difficult to get Bibles in the country", a church leader says.
KHARTOUM · 20 OCTOBER 2017 · 15:50 CET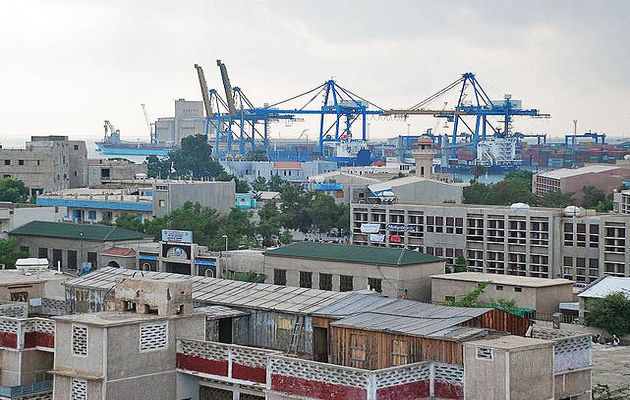 Port of Sudan. / Wikipedia
Sudanese authorities have detained a container of Bibles in Port Sudan without explanation, a source said.
A Bible Society representative in Sudan told Morning Star News the container was one of two containing Arabic Bibles detained more than two years ago, but one of the shipments was soon released after appeals to port authorities.
The detained shipments were destined for the Sudan's capital, Khartoum, said the source, who asked to remain unnamed for security reasons. At present, the Bible Society in Sudan does not have a single copy of an Arabic Bible available in Khartoum, he said.
Other shipments of Bibles at Port Sudan, on the Red Sea, have also been detained over the past two years, the representative added.
"IT IS DIFFICULT TO GET BIBLES IN SUDAN"
A church leader said availability of Bibles and Christian literature in the country is increasingly limited. "It is difficult to get Bibles in the country", he pointed out.
Sudan links Christianity with the West, and Christian leaders speculated that Sudan may be opening to releasing the shipment as the U.S. administration lifted sanctions on Oct. 12. The sanctions had been in place since 1997 for Sudan's terrorist ties and human rights violations.
Other international Bible providers have also complained of Sudan detaining shipping containers full of Bibles , usually due to corruption, but in some cases also to keep Christian scripture out of the country.
Detainment of Bibles in Sudan also took place before 2011, with one shipment held up for nearly four years, the Bible Society source recalled.
CHURCHES DESTROYED AND CHRISTIANS EXPELLED
Following the secession of South Sudan in 2011, President Omar al-Bashir vowed to adopt a stricter version of sharia (Islamic law) and recognize only Islamic culture and the Arabic language.
Church leaders said Sudanese authorities have demolished or confiscated churches and limited Christian literature on the pretext that most Christians have left the country following South Sudan's secession.
The Sudanese Minister of Guidance and Endowments announced in April 2013 that no new licenses would be granted for building new churches in Sudan, citing a decrease in the South Sudanese population.
Sudan since 2012 has expelled foreign Christians and bulldozed church buildings on the pretext that they belonged to South Sudanese.
Besides raiding Christian bookstores and arresting Christians, authorities threatened to kill South Sudanese Christians who do not leave or cooperate with them in their effort to find other Christians.
SUDAN RANKS 5 ON WORLD WATCH LIST
Sudan has been designated a Country of Particular Concern by the U.S. State Department since 1999, and the U.S. Commission on International Religious Freedom recommended the country remain on the list in its 2017 report.
Additionally, Sudan ranked fifth on Christian support organization Open Doors' 2017 World Watch List of countries where Christians face most persecution.

Published in: Evangelical Focus - world - Bible shipment detained in Sudan by port authorities without explanation