Religious minorities in Morocco unite to fight for their rights
Local Christians and Jews who aim to leave clandestinity will take part in conference on freedom of belief in Rabat.
Protestante Digital · RABAT · 15 NOVEMBER 2017 · 16:01 CET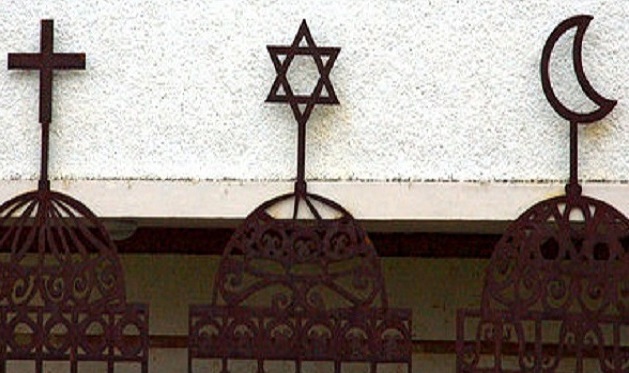 The conference will give a voice to Christians and Jews. / Ph.R. Yabiladi
The Moroccan religious minorities are organising a forum-conference in Rabat, the capital city of the country, to visibilise the reality of the freedom of conscience and of belief.
The Moroccan committee of religious minorities is organising the gathering, which will happen on November, 18.
"It is expected that a Jew, a Christian and a Muslims will speak, and the facilitator will be someone who knows the Moroccan laws well. Every participant will introduce their point of view on the freedom of conscience and of belief, and the healthy coexistence of religions".
"The reality of these liberties in the country will be anlaysed, as well as the way in which Islam relates to religious minorities generally", Mustafa Soussa, a representative of Christians working to leave clandestinity, told Protestante Digital.
Although Soussa is helping organise the event, it is Mohamed Said who will represente Moroccan Christians at the conference.
POLITICAL WILLINGNESS
Speaking to local media, the coordinator of the committee of religious minorities, Jawad El Hamidi, said the gathering will take place at the East-West Foundation and will help to build a common platform to discuss about what the fundamental freedoms should be. "The continuity of this process depends on the political willingness", he added, in declarations published on HuffPost Maroc.
According to El Hamidi, the Moroccan Constitution legitimises the recognition of religious minorities because it clearly states that it "guarantees freedom of worship for everyone". In addition, the Penal Code does not penalise those who wish to change their religion.
"Nobody can be jailed because of their Jewish or Christian faith", El Hamidi said.
CRUCIAL MOMENT
"For us, Moroccan Christians, this conference will be a bridge of communication and exchange among all religious minorities. It is necessary for us to decide what is what we want: continue to be enclosed or open ourselves to society", Mustafa Soussa said.
The gathering will measure the real willingness of the religious minorities to build relationships and join efforts to gain "strength".
Published in: Evangelical Focus - world - Religious minorities in Morocco unite to fight for their rights