Zimbabwe's President to face impeachment after refusing to resign
If the impeachment is backed, President Mugabe could be removed by Wednesday. The Evangelical Fellowship of Zimbabwe calls to pray "to discern the next direction for us as a nation".
WEA, BBC · HARARE · 20 NOVEMBER 2017 · 19:30 CET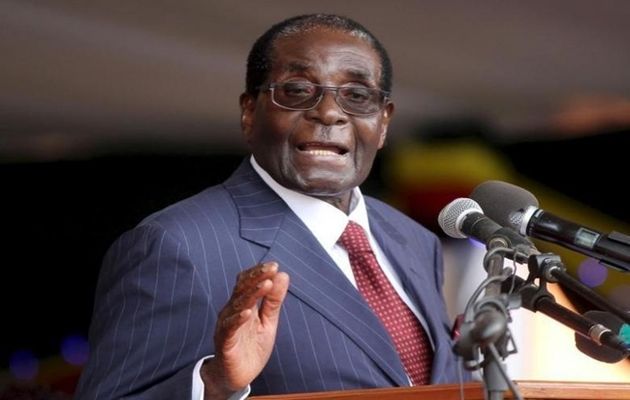 President Mugabe. / You tube.
In a 20-minute speech to the Zimbabweans on Sunday night, President Robert Mugabe, flanked by members of the military, failed to announce his resignation as widely expected in a national address on live television.
Earlier on Sunday, the veteran leader, who has been in power for 37 years, was sacked as leader of the Zanu-PF, and told by 200 of the party's top officials gathered at an extraordinary meeting in Harare, to resign as head of state or face impeachment.
"The main charge is that he has allowed his wife to usurp constitutional power when she has no right to run government. But she is insulting civil servants, the vice president, at public rallies. They are denigrating the army, those are the charges", Zanu-PF said.
PRESIDENT IMPEACHMENT
Party member Paul Mangawana said the impeachment process could take as little as two days to complete, and President Mugabe could be removed by Wednesday.
Both the National Assembly and the Senate need to pass a vote by simple majority to begin the process, which is laid out in the constitution.
This can either be on grounds of "serious misconduct", "violation" of the constitution or "failure to obey, uphold or defend" it, or "incapacity". Mangawana said President Mugabe had also failed to implement the constitution, and his advanced age meant he was no longer fit for office.
The chambers must then appoint a joint committee to investigate removing the president. If the committee recommends impeachment, the president can then be removed if both houses back it with two-thirds majorities.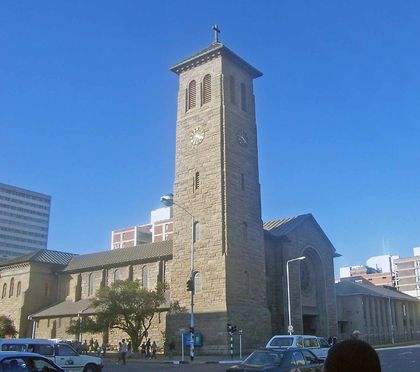 "A SOURCE OF INESTABILITY"
Zanu-PF shared a PDF on Twitter, writing: "We don't take lightly our proposed impeachment motion, it is a last resort. If necessary he will need to be disGraced."
The document accused him of being a "source of instability" through his "indiscriminate and continuous dismissal of members of his cabinet".
The party also said he is to blame for "an unprecedented economic tailspin over the past 15 years".
Our proposed vote of no confidence in president Mugabe. pic.twitter.com/c1WdQ7gbud

— ZANU PF (@zanu_pf) 20 de noviembre de 2017
MUGABE: "I WILL PRESIDE OVER PARTY CONGRESS NEXT MONTH"
During his speech, the Zimbabwean President offered no concessions to his critics, the tens of thousands who marched calling for his resignation, and the army commanders who led the military takeover last week.
He declared that the military had done nothing wrong by seizing power and placing him under house arrest. "Whatever the pros and cons of how they went about their operation, I, as commander-in-chief, do acknowledge their concerns".
Mugabe said that Zimbabweans "cannot be guided by bitterness or revengefulness which would not makes us any better", and pointed out that "the party congress is due in a few weeks and I will preside over its processes".
WAR VETERANS DEMONSTRATIONS
The crisis began two weeks ago, when the 93-year-old leader sacked his deputy Emmerson Mnangagwa, angering army commanders who saw it as an attempt to position his wife Grace as next president.
Zimbabwe has since then seen huge street rallies demanding his immediate resignation. The protests have been backed by the influential war veterans, who fought in the conflict that led to independence from Britain in 1980.
Its leader, Chris Mutsvangwa, said the veterans would call for further protests, including a sit-in outside Mugabe's Harare residence where he is being held under house arrest , if the president did not heed calls to quit.
"Mugabe, your rule is over, the emperor has no clothes", Mutsvangwa concludes his press conference.
ZIMBABWE, "BETWEEN A CRISIS AND A KAIROS"
On November 15, the Evangelical Fellowship of Zimbabwe (EFZ) issued a joint statement on the current situation of the country, called "Zimbabwe, between a crisis and a Kairos (opportunity)".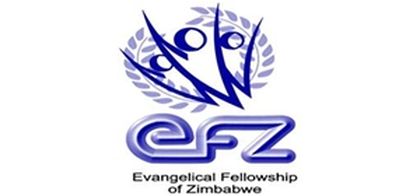 "Many Zimbabweans are confused and anxious about what has transpired and continues to unfold in our nation[...] especially during the public political rallies of the ruling party, coupled with the deteriorating socio-economic situation", the statement begins.
However, "We see the current situation not just as a crisis in which we are helpless. We see the current arrangement as an opportunity for the birth of a new nation. Our God created everything out of chaos".
"EVERYONE IMPLICATED"
"To be fair, this situation is not only the doing of the ruling party and Government. It is also the result of the connivance of the different arms of the state and complicity of the Church and Civil Society. All of us at some point failed to play our roles adequately", the EFZ says.
Talking about the church, the statement points out that it "has lost its prophetic urge driven by personality cults and superstitious approaches to socio-economic and political challenges".
A CALL TO PRAY
The EFZ calls "the nation to a moment of prayer for repentance, deep reflection and discernment. We all need to go before God and ask God to forgive us for ways in which we contributed to the situation through neglect or wrong action".
"We need individual and collective deep reflection on what this means for all of us as individuals, families, churches and the nation. We need to find meaning in this situation. We also need to collectively and individually discern the next direction for us as a nation", it concludes.
You can read the full statement here
Published in: Evangelical Focus - world - Zimbabwe's President to face impeachment after refusing to resign