Costa Rica's political campaign opens debate about the role of churches
Evangelical preacher and musician Fabricio Alvarado leads the polls. His defence of traditional marriage clashes with a recent resolution of the Inter-American Court of Human Rights.
SAN JOSE · 26 JANUARY 2018 · 18:06 CET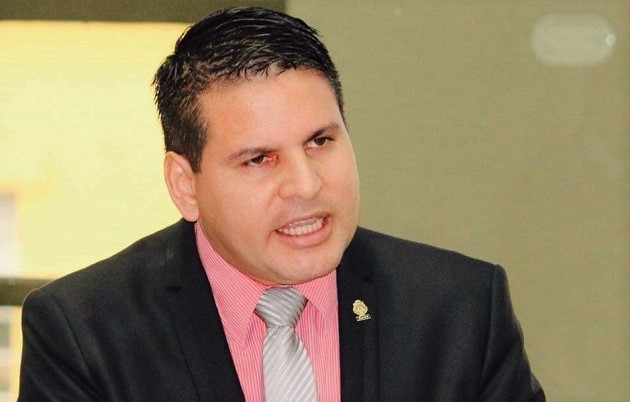 Fabricio Alvarado, leader of the Costa Rican National Restoration Party. / Facebook F. Alvarado
In less than 10 days, 3.3 million Costa Ricans will vote to elect a new President and Assembly. An evangelical candidate is leading the opinion polls.
Fabricio Alvarado, a journalist, singer and preacher, has gained momentum and could win the first round of the election on February 4.
The National Restoration Party (PRN) is a very small political formation with a short history, but Alvarado is seen by many as the strongest defender of the family in a country in which 60% of the population is Catholic and 12% evangelical.
A resolution of the Intra-American Court of Human Rights urging Costa Rica to legalise same-sex marriage and apply LGBT policies has sparked a controversy in a country where two in three oppose "egalitarian marriage".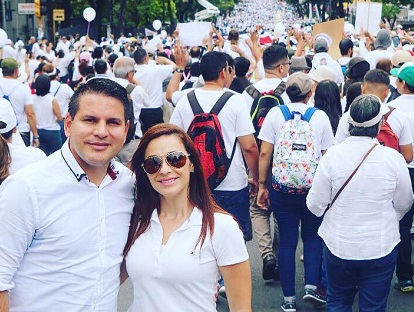 Tens of thousands marched recently in favour of "family and life". Alvarado joined this and other demonstrations and has now gone as far as to say that he is ready to withdraw his country from Latin American organisations that "violate the sovereignty of Costa Rica" in matters of legislation.
Meanwhile, a statement by the Episcopal Conference and the Federation Evangelical Alliance of Costa Rica asking Christians to "meditate their vote before God and your conscience" was denounced by many as religious propaganda.
The Electoral Supreme Court (TSE) issued a resolution in which it asked the two organisations to "abstain from issuing public manifestos". The TSE also stated that "priests and pastors are not allowed to use the pulpit, prayer places and liturgical ceremonies to induce the vote of their parishioners".
Evangelical Focus asked Costa Rican journalist Javier Bolaños about the latest events in Costa Rica.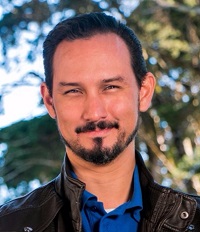 Question. Tell us a bit about the background of Fabricio Alvarado: his professional career and his political party.
Answer. Alvarado is a journalist who became well-known on a national level because he was a news anchor for the second biggest television channel. He later worked for the "Christian World" programme of CBN News. He is also a worship music singer and a MP in the Costa Rican Assembly (parliament).
Being a well-known figure both in the secular and the evangelical world, he decided to run for President with the National Restoration Party. It is one of the two political parties with an evangelical background here in Costa Rica. It was founded by pastor Carlos Avendeño, who aims to be re-elected for the third time.
Q. Dozens of complaints have been filed in the last days against Fabricio Alvarado's campaign. The Electoral Supreme Court has issued the resolution prohibiting political manifestos by religious entities. Are these actions seen as a way of stopping Alvarado's candidacy?
A. Yes, without a doubt. A part of the population, mostly LGBTI groups and those who support them, are scared with the thought of a candidate with traditional views, who has Christian principles and values.
Comments on social media speak of the country "returning to obscurantism" and warning of a "witch hunt" if Fabricio Alvarado wins. There is a campaign to discredit him, 'memes' attributing him statements he never said, and even alleged homosexual relationships have been invented. The complaints are part of this strategy. It is obvious that there is a 'dirty campaign' against him since he started to gain supports in the opinion polls.
Q. The Constitution of Costa Rica says that "clerics are not allowed to issue political propaganda appealing to the religious motives of parishioners". Has Alvarado respected this law?
R. There is a thin line and it is difficult to differentiate between "religious beliefs" and values. The Costa Rican society is historically based on Judeo-Christian values, which includes an intrinsic "religious" aspect. When we come to a political campaign about the future of a country, it is very difficult to separate the political from the religious.
When it comes to Fabricio, I believe he has been wise and careful in not using a language that is too explicitly religious. Nevertheless, being a well-known figure in the evangelical context (as a singer and former journalist in Christian media), it is easy to misunderstand him. And this can be used, when it comes to the Constitution, in the hands of his adversaries.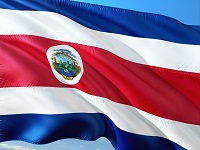 Q. How do you explain his increase in the surveys, from 4% to 17% in just a few weeks?
A. It fundamentally has to do with the resolution of the Inter-American Court of Human Rights, according to which the Costa Rican state has to legalise same-sex marriages.
Most of the other candidates were in favour of implementing the resolution. Fabricio Alvarado was the only candidate with real possibilities to win that has categorically opposed the Court. The reaction of the citizenship, which is still attached to traditional values, has been to catapult Alvarado in the opinion polls.
Q. If Alvarado made it into the second round, what would he need to get the support of the majority?
A. Some of his critics rightly say that Fabricio lacks experience in the public service. He is a good communicator but has never served in an official position. This is a in among the evangelical community, as well. What people expect of him is that he will know how to surround himself with a good team of advisors. He would need to form a cabinet that has the experience in politics that he has not.
Published in: Evangelical Focus - world - Costa Rica's political campaign opens debate about the role of churches