Evangelical candidate wins first round of Costa Rica election
Journalist and singer Fabricio Alvarado gets 24% of the vote and is now the favourite for the second round. Never an engaged evangelical Christian won a presidential vote in the country.
SAN JOSE · 05 FEBRUARY 2018 · 10:00 CET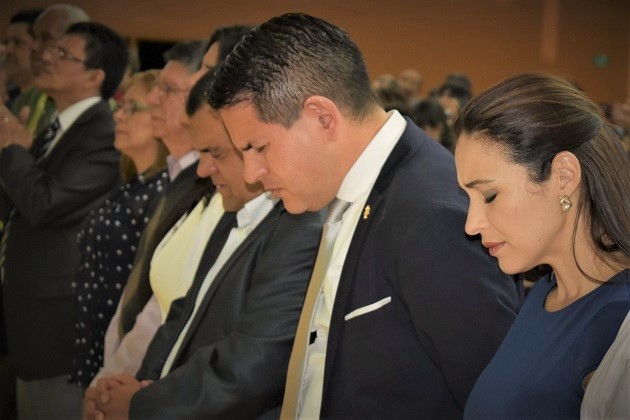 Fabricio Alvarado and his wife at a prayer gathering the day before the election. / Javier Bolaños
Two weeks ago, opinion polls said Fabricio Alvarado was one of the least popular of the 13 candidates in the presidential race. Now he has won the first round and could become Costa Rica's nex President.
A journalist, singer of worship music and preacher, Alvarado received 25% of the votes on February 4. His small National Restoration Party will also exponentially grow in number of seats in the national Assembly. Alvarado was the only MP of his party in the previous mandate but now his group gained 13-15 of the 57 seats.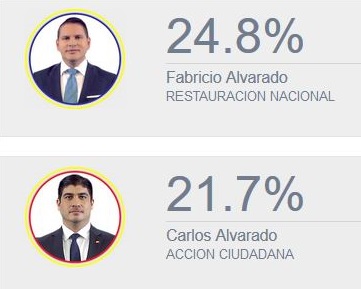 Another candidate named Alvarado, Carlos, will face Fabricio in the second round of the election (April 1). The leader of the Civic Action Party is also a journalist, he got 22% of the votes.
AN UNUSUAL CAMPAIGN
It is the first time in Costa Rica's history that none of the big traditional parties will lead lead the country.
"This has not been a political campaign, but a movement of the people", Alvarado said after he Elections Supreme Court confirmed him as the winner. "This was a shout to support values, a shout of weariness and frustration as we saw how our country was losing its sovereignty, a shout of hope", he added.
Same-sex marriage and the LGBT agenda was the main issue of debate during the campaign, after the Intra-American Court of Human Rights asked Costa Rica to legalise egalitarian marriage.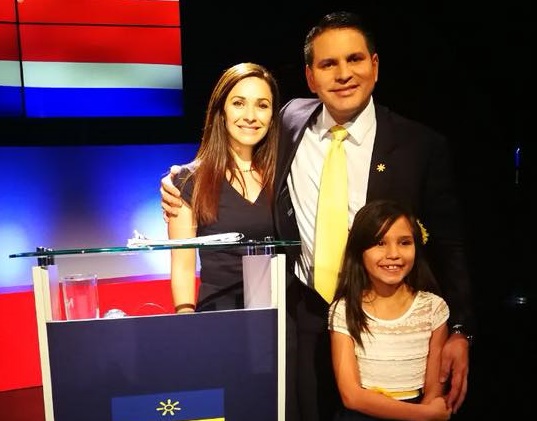 In the televised debates, Fabricio Alvarado was the strongest voice in defending the traditional family. This clear position, analysts say, earned him the support of fellow evangelical Christians (about 18% of the population) and also of many Catholics (60% of the population).
Carlos Alvarado, meanwhile, is on the other side of the social debate, and has voiced his plans of passing a same-sex marriage law and include gender identity curriculums in the educational system.
"I cannot think of a previous election that has been so hardly fought as this one, with five candidates with real options of winning", Costa Rican journalist Javier Bolaños told Evangelical Focus. "If Fabricio wins the second round, he will be the first president with an engaged evangelical faith".
Published in: Evangelical Focus - world - Evangelical candidate wins first round of Costa Rica election