Five months after acquittal, Asia Bibi is still retained in Pakistan
Prime Minister Imran Khan says a "complication" has delayed the departure of the Christian woman. "She will be leaving in weeks", he promises.
LAHORE · 12 APRIL 2019 · 09:34 CET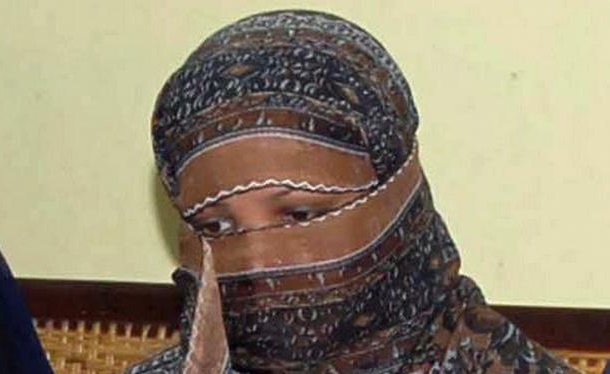 Asia Bibi, archive image. / Photo via dpa
Asia Bibi, the Pakistani woman who survived 9 years of prison after a false accusation of blasphemy, will be free to leave the country "very soon".
This is the promise of Imran Khan, Pakistan's Prime Minister. Speaking to British broadcaster BBC, the leader of the government commented on the five month delay of the departure of the Christian woman.
Radical Islamists have put a price on the Christian woman's head and organised massive protests after she was acquitted by the Supreme Court.
"There is a little bit of a complication. And I can't speak on the media about it", Khan said. "But I can assure you she is safe and she will be leaving in weeks".
Several countries have offered sanctuary to Asia Bibi, but she remains in an undisclosed location.
Many national governments, the European Union and human rights organisations such as Amnesty International have repeatedly called Pakistan to "reunite with her family and seek refuge in a country of her choice".
Published in: Evangelical Focus - world - Five months after acquittal, Asia Bibi is still retained in Pakistan