Pakistan: 218 Christians still jailed for blasphemy, says Release International
The release of Asia Bibi is "extraordinarily good news", but blasphemy laws "should be repealed once and for all" to protect faith minorities.
Global News Alliance · LONDON · 14 MAY 2019 · 17:36 CET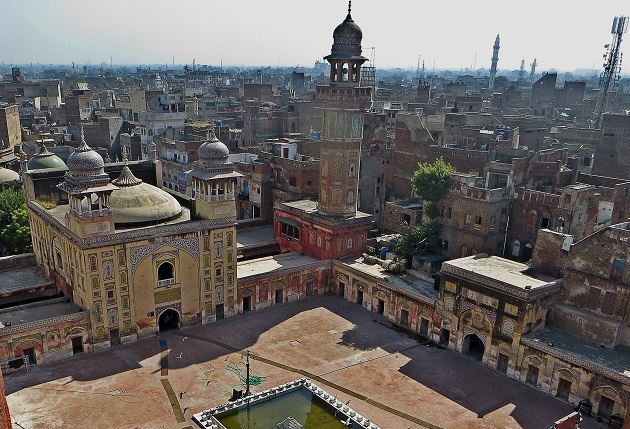 A mosque in Lahore, Pakistan. / W. Malik, Wikipedia, CC
Asia Bibi has been allowed to travel to Canada, but dozens of other Christians are still suffering under Pakistan's blasphemy laws.
"It was extraordinarily good news that Asia Bibi was allowed to leave Pakistan", said Andrew Boyd of Release International. "But there is a huge question hanging over this: why on earth has it taken so long to let her go?"
Asia Bibi was acquitted of blasphemy by the Pakistan Supreme Court in October 2018, but was only allowed to leave the country in May 2019.
Despite allegations against her acquittal were dismissed, "she had to be in hiding fearing for her life while militants went door to door looking for her trying to kill her".
Nevertheless, "it is great news that she has been welcomed in Canada which is where her daughters are".
'218 OTHER CHRISTIANS SHOULD BE RELEASED'
"But Pakistan right now has to do something to protect its Christian minority. Release International is calling for the release of 218 other Christians who also have been accused of blasphemy within Pakistan", the activist said.
Christians only make up a small minority of less than 2 million people in Pakistan. "A disproportionate number of those find themselves on the receiving end of blasphemy laws which are often used to settle scores and to target".
The organisation is calling blasphemy laws "to be repealed, once and for all".
Published in: Evangelical Focus - world - Pakistan: 218 Christians still jailed for blasphemy, says Release International