Dozens of Christians killed and kidnapped in Nigeria
Suspected Fulani herdsmen killed several Christians, kidnapped 19 and burned at least 12 houses throughout Nigeria in May.
JOS|KADUNA · 05 JUNE 2019 · 16:00 CET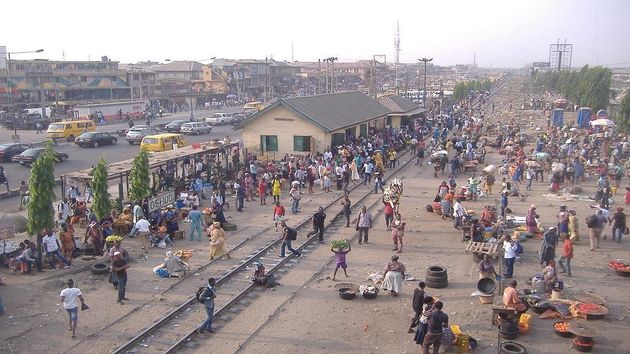 Jos (Nigeria). / Africa news.
Gunmen suspected to be local Fulani Muslims killed several Christians as they made their way home from church services in Jos, Nigeria on Sunday May 26, sources said.
Area Christian Peter Sarki informed Morning Star News by text message that local Muslims East of Jos, Plateau state, killed seven Christians on Sunday after unidentified Muslims killed Moses Victor, a member of the Evangelical Church Winning All (ECWA), in the Rikkos area of Jos on May 20.
AT LEAST FIVE KILLED AND 12 HOUSES BURNED
Police put the number of people killed in the areas on Sunday May 26 at five and said 12 houses were burned. Sarki said more than 12 houses were burned, and that 12 additional Christians were wounded in the attacks.
He said the violence took place in the Jos areas of Rikkos, Angwan Rukuba, Tina Junction, Cele Bridge, Dutse Uku, and Yan Trailer.
Sarki identified two of the Christians killed as they made their way home from ECWA church services on Sunday morning as Enoch Monday and Istifanus Ismailaj.
Michael Anthony Pam, President of the Catholic Youth Organization of Nigeria of his parish , Nasarawa Gwong, and four others yet to be identified were also killed, he said.
PASTOR SAID 30 WERE KILLED
The attacks may have led to more fatalities. The head of a northern Nigeria pastors' fellowship known as the Arewa Christians and Indigenous Pastors Association (ACIPA), the Rev. Luke Shehu, said in a press statement that "about 30" Christians were killed and 20 houses burned.
Pastor Shehu, who oversees a congregation in Jos, said that ethnic Fulani Muslim militia were responsible for the attacks, which he said were part of a planned "fulanisation and Islamization" of Nigeria.
"Despite the intervention of security operatives, in less than 12 hours about 30 Christians were killed and over 20 houses where burnt or destroyed by Muslim militia, some in military uniforms from around Tina junction, Cele bridge, Dutse Uku and Nasarawa areas, all bordering Muslim communities in Jos North", Pastor Shehu said.
A purported executive order by President Muhammadu Buhari revoking all firearms licenses beginning June 1 is largely seen as a ploy to keep Christians and minority tribes unarmed in the face of the heavily armed "Fulani militias and terrorists", he said.
ONE KILLED AND 19 KIDNAPPED IN KADUNA STATE
Suspected Fulani herdsmen also stormed a church choir practice and kidnapped 17 Christians in north-central Nigeria the night of May 18, and the same night gunmen killed a Christian and kidnapped two others at a Baptist church, sources said.
Each attack took place in Kaduna state, where assaults on Christians with impunity have recently ramped up in the increasingly lawless country.
"As we were in the church, Fulani herdsmen numbering over 20 just surrounded the church and started shooting", choir member, Ezekiel Ishaya told Morning Star News.
"Everybody was terrified, but there was no way we could run because they had already surrounded the church. They were asking for the pastor's house, and they threatened to shoot us if we don't show them the house. Some of them went to the pastor's house while others kept watch over us".
The Rev. Nathaniel Waziri, chairman, of the ECWA Zaria District Church Council, confirmed in a press statement on Thursday May 23 that the gunmen kidnapped the Rev. Zakariya Ido, his daughter and 15 other church members, including the son of the pastor of an Assemblies of God Church.
"The gunmen came and asked everyone in the church to surrender phones and thereafter demanded the whereabouts of the pastor. After threatening the choristers, they became afraid and showed them the pastor's house", he said.
Ishaya said besides the ECWA pastor and his daughter, 10 females and five males were abducted.
The Rev. Emmanuel Ibrahim, chairman of the Birnin Gwari chapter of the Christian Association of Nigeria (CAN), confirmed the assault and said Nasara Baptist church in Guguwa-Kwate village, in the Rigasa area of Igabi County 37 kilometers (22 miles) north of the city of Kaduna, was attacked the same night.
"One member was killed and two other members were kidnapped the same night by another group of Fulani herdsmen", Pastor Ibrahim told Morning Star News, identifying the slain Christian as Obadiah Samson.
Christians and churches in Kaduna state have been under attack for years by either herdsmen or Muslim terrorist groups.
Christians make up 51.3% of Nigeria's population, while Muslims living primarily in the north and middle belt account for 45 percent.
Nigeria ranked 12th on Open Doors' 2019 World Watch List of countries where Christians suffer the most persecution.
Published in: Evangelical Focus - world - Dozens of Christians killed and kidnapped in Nigeria