'Carpa Esperanza' brings hope to Venezuelans at the Colombian border
The YWAM and Operation Blessing project aims "to be a refuge" for the thousands that cross the border everyday "to find spiritual food and help in anything they need".
Global News Alliance · CUCUTA · 30 JULY 2019 · 13:50 CET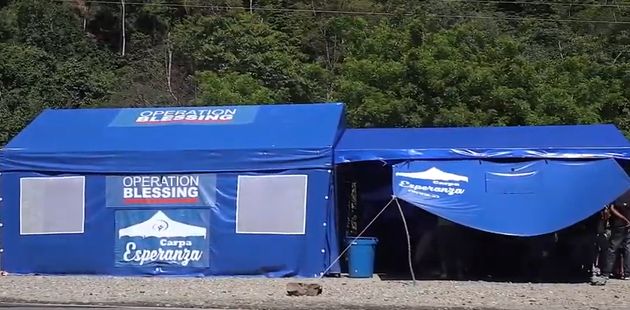 Carpa Esperanza in Cucuta,Colombia, atthe border with Venezuela. / Video capture.
Thousands of Venezuelans cross the Colombian border every day. Some decide to stay in Colombia, and others continue walking to other Latin American countries, such as Ecuador and Peru.
They all look for a better future, in the midst of the economic and social crisis of Venezuela.
CARPA ESPERANZA
Carpa Esperanza (Tent of Hope) is a project of YWAM (Youth With a Mission) and Operation Blessing, which aims to care for all those walkers, so that their trip could be easier.
Jorge Parejo, a missionary of YWAM Colombia, saw all those walkers when he went from Bucaramanga to Cucuta, in the border between Colombia and Venezuela, and decided to start this project.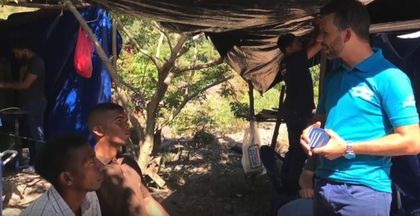 "WE WANT WALKERS TO KNOW JESUS"
"What inspires us was, first of all, the love of God. The new projects, the ministries, start there, when we see a need, and we have the love of God with us, we want to share it", Parejo told Global News Alliance.
The YWAM missionary explained that "Carpa Esperanza is a refuge where the walkers can find spiritual food, which is really important, food and help in anything they need".
"We want them to feel comfortable with us, to find strength, despite the hard time they are living. We hope they understand that Jesus is with them, He loves them, that is very important in Carpa Esperanza", he added.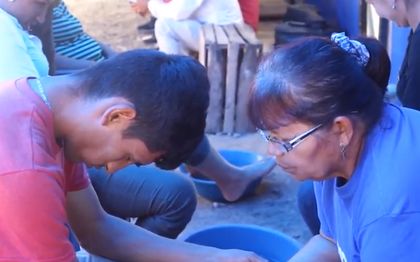 200 WALKERS EVERYDAY
The volunteers receive around 200 walkers everyday.They welcome them, and give them food, shoes, medicines, and anything else they need.
Afterwards, they give them a massage in their damage foot, while they talk to them about the love of God and the gospel, and pray with them.
Carpa Esperanza started on October, 23, 2018 and it is located in the Colombian city of Cucuta, at the border with Venezuela. This summer, the YWAM volunteers has opened another one in the city of Bucaramanga.
"We would like that no one else has to come to our place, but we will be here until this crisis finishes", Parejo concluded.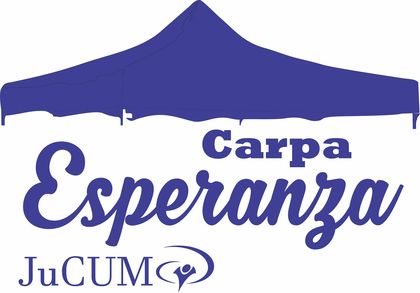 Published in: Evangelical Focus - world - 'Carpa Esperanza' brings hope to Venezuelans at the Colombian border