Cuba threatens independent Christian journalist
Journalist Yoe Suárez was interrogated by the police for 3 hours. He has been banned from leaving the country.
Evangélico Digital · HAVANA · 11 FEBRUARY 2020 · 11:40 CET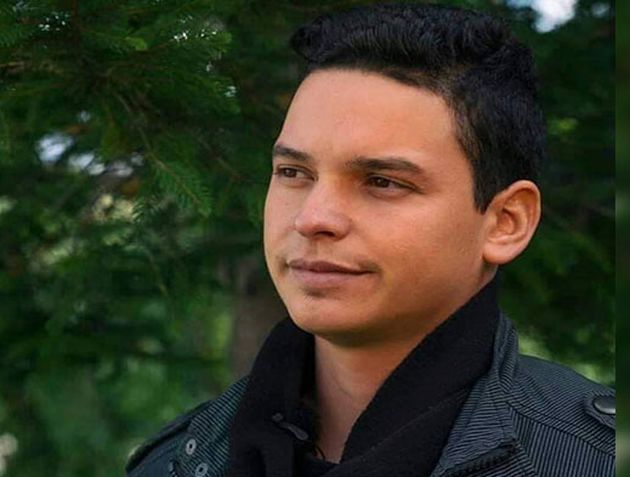 Christian journalist Yoé Suárez. / Yoé Suárez facebook.
The Cuban State Security informed young independent journalist Yoé Suárez on 5 February, that he was no longer allowed to travel outside of Cuba. Officials also threatened his wife and young son.
According to Suarez, the young journalist received a subpoena to go to the Siboney police station, where he met with an officer who identified himself as Captain Enrique. There, he had to respond questions for almost three hours.
The officer informed Suárez that "headquarters had ordered" that he could not leave the country. Furthermore, he warned him that his journalistic work for independent media could have consequences on the life of his wife and son, who is not yet two years old.
Captain Enrique also told Suárez that, from now on, he would be in charge of his case.
POLICE THREATS
"He was interested in how much I earned. I replied that I am not on any payroll of a particular media, but I work contributing journalistic contents and they pay me as such. It means that my earnings depend on how much material I produce each month, which could be zero", Suárez told Cuban webpage Cibercuba.
The police officer "started to say that he was well aware of what was happening in my house. He knows that I am building right now and with whom I live", Suárez said.
"They are not going to win", Captain Enrique pointed out, referring to the "counter-revolution" that Cuban independent media supposedly represent, according to government and official discourse.
"Do you know that you have salvation? Your problem is not ideological, it is resentment", the officer said, trying to inquire into Suárez's past as a journalism student at the University of Havana, looking for the begining of an alleged breakdown or ideological deviation.
Suárez just replied that, after graduating, he had decided not to join restrictive and oppressive media which grip the voices of legitimate journalism.
BANNED FROM LEAVING THE COUNTRY
Suárez had been previously detained 4 times. However, he had not been prevented from traveling outside the island until now.
The following day, Suárez went to the Identity Card office, and an officer confirmed that there is an order to prevent him from leaving the country by plane. "It's not a surprise for me, but it's always a blow", he said.
RECOGNISED AUTHOR
Suárez is a contributor of Evangelical Focus, and also writes about Christians in Cuba in Spanish and Latin American news websites Protestante Digital and Evangélico Digital.
His work has been recognized by the Cuban institutions, which have given him awards in recognised national competitions, before he worked for publications now demonised by the regime, such as the newspaper Diario de Cuba.
In addition, he has published several non fiction and narrative books. In 2016, he was a finalist for the Michael Jacobs Scholarship for travel journalists, awarded by the prestigious Gabo Foundation in Colombia.
Several independent communicators and activists have denounced similar abuses from the Cuban authorities. One of the most recent cases was that of Reinaldo Escobar, chief editor of Cuban publication 14yMedio, who learned at the Havana airport that he could not attend an event in Colombia to which he had been invited.
Published in: Evangelical Focus - world - Cuba threatens independent Christian journalist