One year after Chibok, other 2,000 women hope to find their way home
In 2014, the world asked #SaveOurGirls after waking up to the brutality of Boko Haram. Amnesty International now shares the stories of hundreds of other victims in the last 12 months.
Protestante Digital · 14 APRIL 2015 · 14:09 CET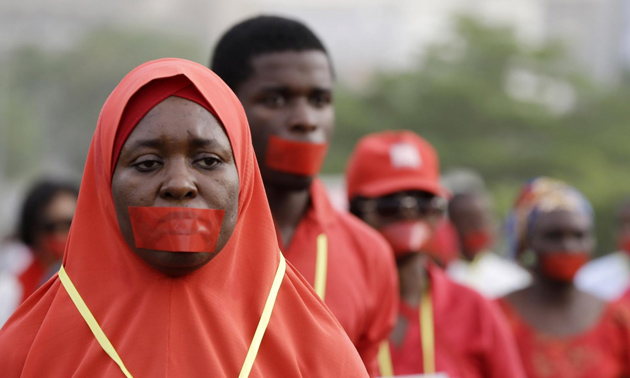 Peopla marching on Monday during a silent protest. / AP
Up to 2014, not many people outside Nigeria knew anything about Boko Haram. The 3,000 murderings commited since 2011 –most of them, Christian victims- had not yet awakened global indignation.
But something changed when on April 14th influential people started using the #BringBackOurGirls hashtag on Twitter to ask for the liberation of a group of schoolgirls that had been abducted.
Boko Haram suddenly appeared on the global information map. This armed group tries to impose Islamic sharia law in Nigeria and has recently pledged allegiance to Daesh (IS).
The group is active in the North East of the country and has killed thousands of citizens, destroyed hundreds of properties and kidnapped more than 2,000 women in the last 12 months, according to new data.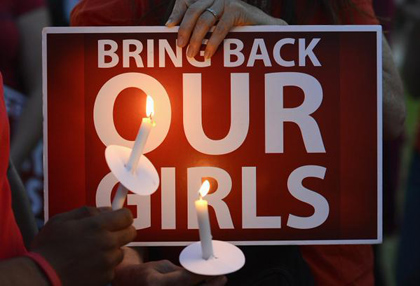 A 91 pages document published by Amnesty International called "'Our job is to shoot, slaughter and kill': Boko Haram's reign of terror in North-East Nigeria" gives terrible new details and figures. It can be downloaded here.
LOST IN THE AFRICAN SLAVES MARKET
Women taken by Boko Haram live in horrible conditions. Some of them have been forced to marry soldiers and militants of the terrorist group. They are raped, beaten, and killed when they try to rebel against their captors. Many other women are sold as slaves in other countries of Africa, so that it becomes almost impossible to track where they are.
Some captives are forced to participate in Boko Haram's war against the five-nation coalition army led by the Nigerian government. The region of Borno, in the North of the country, has been under the State of Emergency for two years now.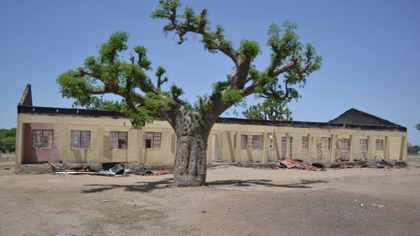 'RAPED, TRAINED AS A SOLDIER, WITNESSED DOZENS OF MURDERINGS…'
The Amnesty International report gathers testimonies of women who have been able to escape from Boko Haram in the last months.
Aisha, 19 years old, explains how she was kidnapped while attending the wedding of a friend in September, 2014. Her sister, the bride and the sister of the bride were also taken by militants.
Boko Haram brought them to a camp in Gullak (in the state of Adamawa), where they had to join about 100 captive girls. A week later, both the bride and her sister were forced to marry combatants.
In addition, Aisha and the other women and girls were trained to combat. "They used to train girls how to shoot guns", Aisha explained.
"I was among the girls trained to shoot. I was also trained how to use bombs and how to attack a village. They dressed us and demonstrated to us how to explode a bomb. This training went on for 3 weeks after we arrived. Then they started sending some of us to operations. I went on one operation against my own village."
She also described that in her 3 months of captivity she was raped by groups of soldiers, sometimes, by even 6 of them. She saw how more than 50 people were killed –including her own sister- by Boko Haram members.
"Some of them refused to convert. Some refused to learn how to kill others. They were buried in a mass grave in the bush. They just packed the dead bodies and dumped them in a big hole, but not deep enough. I didn't see the hole, but we used to get the smell from the dead bodies when they start getting rotten…My sister was killed in the camp. I was briefly taken away before they shot her. And then they brought me to see her dead body."
DEFEATING BOKO HARAM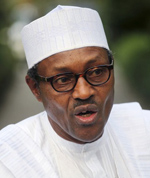 The challenge to defeat Boko Haram continues for Nigeria and their neighboring countries. In a recent public statement,
newly elected president Muhammadu Buhari
said his new administration would "
do everything we can to defeat Boko Haram
and bring the girls home."
His "new approach must also begin with honesty", he added. "We do not know if the Chibok girls can be rescued. Their whereabouts remain unknown. As much as I wish to, I cannot promise that we can find them."
Published in: Evangelical Focus - world - One year after Chibok, other 2,000 women hope to find their way home