Nepal starts to rebuild its future
Country faces the threat of disease and child trafficking. Many Christian churches and organisations helping. Government confirms that more than 7,500 people lost their lives.
BBC, Reuters, Christianity Today · KATHMANDU · 08 MAY 2015 · 10:00 CET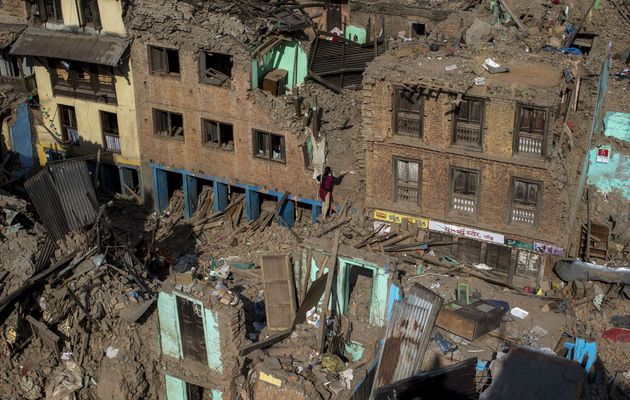 Thousands have lost their houses after the earthquake / Reuters
Two weeks after the earthquake, the fear and the pain still resonate everywhere around Nepal, and all kind of aid is welcomed to rebuild a country devastated by a disaster that they will never forget.
With crews digging through collapsed buildings and the remnants of landslides, the government confirmed that more than 7,500 people have died as a result of the April 25 quake with another 14,500 injured.
The United Nations calculated that 8 million people - more than one quarter of Nepal's population - have been affected by the disaster. That number includes nearly 2 million children
European officials say just 60 EU citizens remain unaccounted for, down from the 1,000 estimated by an official last week. These people were reported to be in Nepal at the time of the earthquake and who could not yet be contacted.
RISK: OUTBREAK OF DISEASE
Aid agencies have warned about the risk of serious outbreaks of disease in the aftermath of the earthquake, because of the lack of shelter, contaminated water and poor sanitation that could lead to cholera, dysentery and other water-borne diseases.
Relief and rescue operations are being possible because of more than 4,000 aid workers from around the world who have been helping in many different areas.
THE THREAT OF CHILD TRAFFICKING
UNICEF has warned against the risk of producing an increase in child trafficking in Nepal after the earthquake.
The head of Child Protection for UNICEF in Nepal, Virginia Perez, explained that even before the earthquake, Nepal had child labour indices, child trafficking and abuse and violence "very high."
The agency pointed out that there are reports of 16 camps in Kathmandu were they did not find any unaccompanied child. Similar evaluations were conducted outside the capital to meet the situation.
"Apart from what everyone already knows: a roof, water and food are needed, one of our biggest worries is that the problems that existed before could get worse", Perez said.
UNICEF stated that the delay in the return to school and the poor hygiene can cause disease, and it is very important to send hygiene kits and information to all the affected communities. "Child labour is another problem; we will now need many more hands to rebuild homes parents", they concluded.
EVANGELICAL CHURCHES IN NEPAL
Many Christians have died in their churches during weekly prayers. The Baptist World Alliance reports about 150 Christian deaths have been confirmed.
"The evangelical churches have suffered terrible tragedies, and it will take time to count the deaths among Christians across Nepal. Many areas are still cut off", Kala Bahadur Rokaya, general secretary of the National Council of Churches of Nepal, said to Christianity Today.
Paul Miller from Global Mission Nepal, reported extensive damage to other churches in his organization's network: a Nepali Evangelical Church lost its pastor and 80 members. More than 600 Christians lost their homes in the neighbouring districts of Dhading and Sindhu Palchok. Between the two districts, nearly 45 churches were leveled.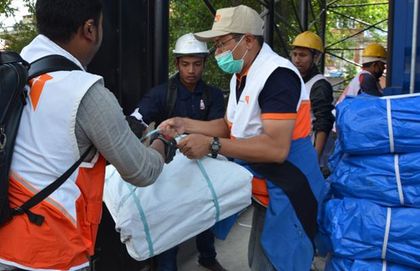 There are many stories behind those numbers. Like Maili Tamang, a 55-year-old mother. She lost her husband Maila, her sister, and three other family members when Vision of Salvation church, which rented rooms in a four-story commercial building in the Swayambu area of Nepal's capital, collapsed with 62 worshipers present.
Seventeen members of that Pentecostal church died, including senior pastor Elia Ghale and his son. "In God's time, everything is possible", Maili Tamang told Christianity Today.
Baptist Global Response, the international humanitarian arm of the Southern Baptist Convention (SBC), informed that local churches were pooling limited resources to become community hubs for relief, offering shelter, clean water, and food to neighbours in need.
Workers at Rescue Network Nepal, an indigenous Christian organization, activated volunteers they had already trained through local churches to provide first aid and trauma care in rural regions.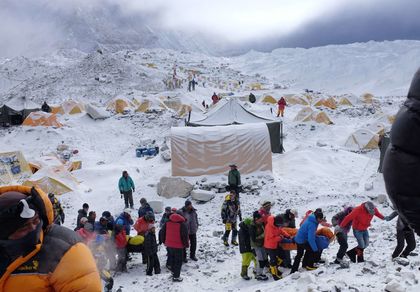 Other Christian organizations from all around the world have responded as well.
Published in: Evangelical Focus - world - Nepal starts to rebuild its future