"The faith of the President will challenge Malawi's leadership styles"
Malawi will have a government led by the former president of Assemblies of God. "We are excited to have a respected man of God as the head of state", says Christian leader Matilda Matabwa.
LILONGWE · 08 JULY 2020 · 12:17 CET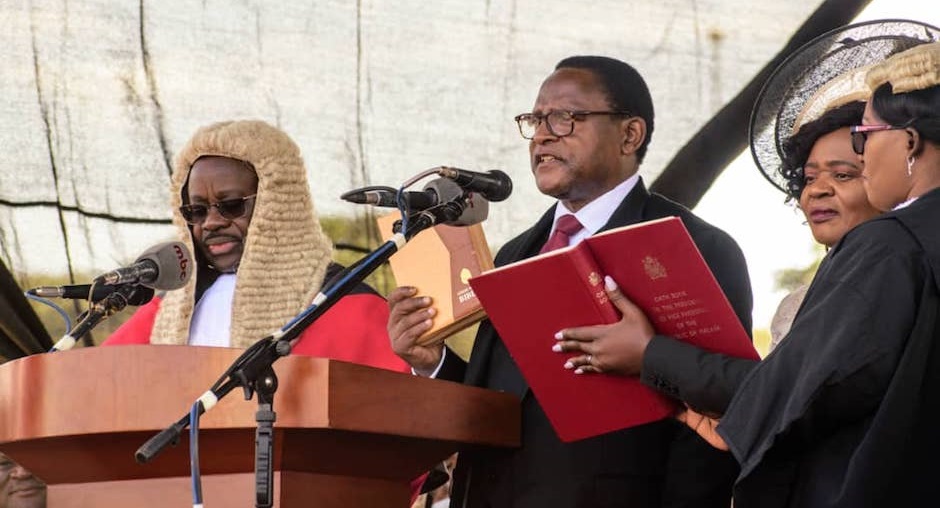 President Lazarus Chakwera taking office with a Bible in hand./ @LAZARUSCHAKWERA
"I feel like Lazarus, I have come back from death. There is no place for fear because I will be your president", Malawi's new president, Lazarus Chakwera, told British broadcaster BBC after his inaguation speech.
Chakwera became President with 58% of the votes. This came after the Constitutional Court annulled the May 2019 elections, due to the fraud in the victory of his rival and former President of the country, Peter Mutharika.
"Of what use is freedom from oppression if you and I are slaves to starvation? Or freedom from colonialism if you are a slave to tribalism?" , the new President said during his first speech to the nation.
"Christians are excited to have a highly respected man of God as the head of state"
The election of Chakwera, a theologian, President of the Malawi Assemblies of God for 24 years, who has also served as pastor, has generated great expectations among the Christians of the African country.
"Christians dream for a better country and an improved leadership. We expect to see and experience the birth of a new nation, and are excited to have a highly respected man of God as the head of state", Matilda Matabwa, current Secretary General of the Malawian Assemblies of God, told Spanish news website, Protestante Digital.
According to Matabwa, "whatever our political party affiliation, or tribe or religion, or gender or any social status, we all fight for a more just and fair society".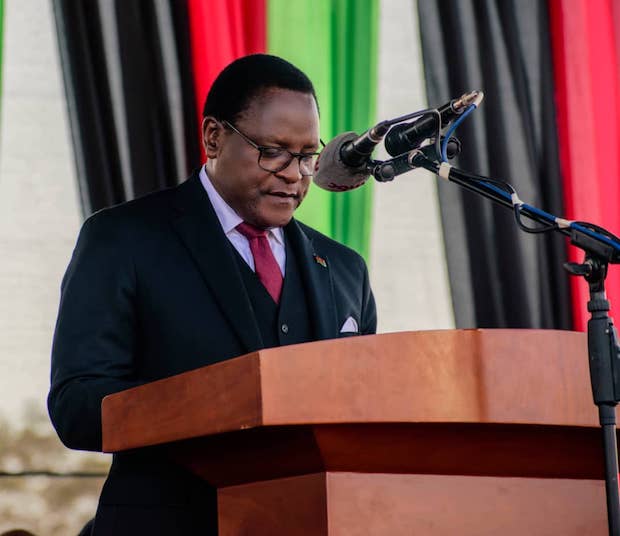 Chakwera was President of the Malawi Assemblies of God for 24 years. / Twitter @LAZARUSCHAKWERA.
"Malawi needed political change at this moment"
"Malawi was at the verge of a revolution. The masses rose up to demand wholesale political change. Everywhere people said 'enough is enough'. The past twelve months Malawians across the nation were demonstrating in the streets, calling for justice", the evangelical leader explains.
That is why "Malawi needed political change at this moment. Corruption is rampant, communities are being ravaged by diseases that can be cured; the majority live in dire poverty and spend less than a dollar a day. Most of the population farm the land, putting a serious strain on our already meager resources; so that economic inequality and insecurity are growing".
"These are some of the alarming indicators which have proved that Malawi needed a political change. Malawians were extremely tired of the previous government, due to numerous injustices".
A new way of leadership
Since his first speech, President Chakwera has talked about his understanding of leadership, which is very different from the one of the other president.
"With your help we will restore faith in having a government that serves; not a government that rules, a government that inspires, not a government that infuriates, a government that listens, not a government that shouts but a government that fights for you and not against you", he said during his inaguration speech.
Matabwa stresses that "the faith president Chakwera professes will positively influence practices to model, encourage, enable, inspire, and challenge the key dimensions of leadership styles".
"In his campaign, Chakwera always said that he will be a serving leader, a servant for the nation of Malawi. We are certain that he shall continue to be the servant we have known over the years, serving and leading this nation", she underlines.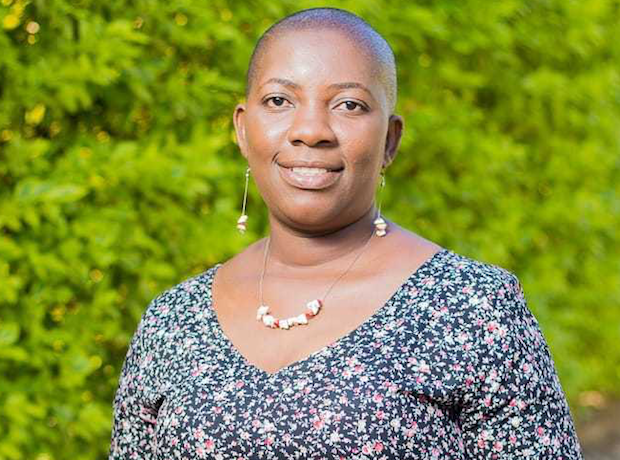 Matilda Matabwa, current Malawian Assemblies of God Secretary General
"Chakwera will keep his word as a Christian"
The leaders of the Assemblies of God in Malawi, are convinced that "Chakwera will keep his word as a Christian", after all the difficulties he has faced in recent years, since he first appeared in 2014 at the head of the Congress Party of Malawi.
"Since he heard the call of God to pastor the whole nation of Malawi, there have been numerous forces that could drift him away from his faith, but he has stayed to prove that he knew that God had called him, and trusted that God would not let him down", fellow theologian Matabwa points out.
She recalls that "he has withstood storms of criticism from brethren within the Assemblies of God and even those from outside the church. Political parties have accused him of numerous things several times, but Chakwera has proved that it is possible for a Christian to stay despite the storms of criticism, to keep the faith, and go on".
A presidency full of challenges
Chakwera comes to the presidency, not only with the weight of these expectations, but also with many challenges that the Malawian society have to face.
Malawi is not one of the African countries most affected by the coronavirus crisis, but the pandemic has affected more than 1,600 people.
"Coronavirus has hugely affected churches and communities in the nation. The measures of the previous government said that church gatherings should not exceed 100 people. It has been and still is a challenge, but we just have to follow them to prevent this pandemic", the Assemblies of God Secretary General said.
"I want to provide leadership that makes everybody prosper, that deals decisively with corruption and theft of public funds and a leadership that will follow the rule of law", Chakwera told the BBC.
"He will address issues of corruption, regionalism, nepotism, economic stagnation, and all other ills this nation has faced in the past", Matabwa concluded.
Published in: Evangelical Focus - world - "The faith of the President will challenge Malawi's leadership styles"