Sudanese pastors facing death penalty released
A court in Sudan has freed pastors Yat Michael and Peter Yein Reith after acquitting them of charges that include spying and crimes against the state.
SUDAN · 06 AUGUST 2015 · 18:35 CET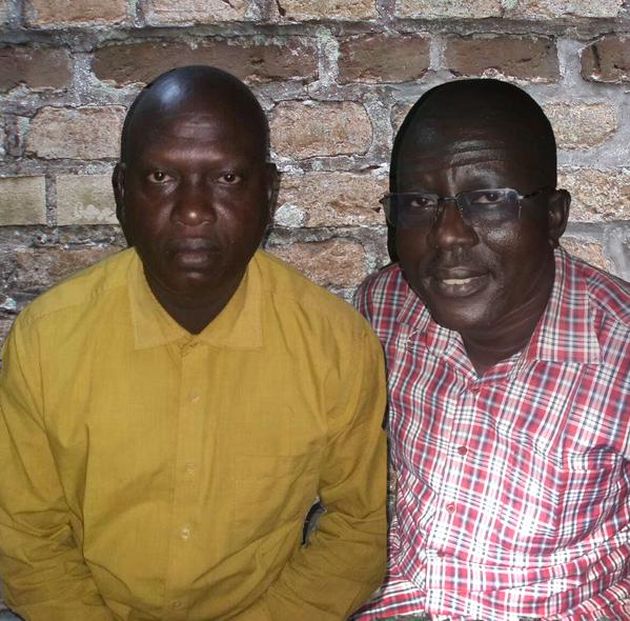 Rev. Yat Michael and Rev. Peter Yein Reith
Two South Sudanese pastors on trial in Sudan for crimes calling for the death penalty were convicted on lesser counts today and released on time served, sources said.
The Rev. Yat Michael, 49, was convicted of "inciting hatred," according to Christian Solidarity Worldwide (CSW), for delivering a message of encouragement to a North Khartoum church in December 2014 in the face of a government-aided take-over of the congregation's property.
The Rev. Peter Yein Reith, 36, was convicted of "breaching public peace," CSW reported, following his Jan. 11 arrest for submitting a letter from leaders of their denomination, the South Sudan Presbyterian Evangelical Church (SSPEC), inquiring about the whereabouts of Michael.
Michael had been arrested following his homily on Dec. 14. An international outcry erupted over their weeks-long incarceration without charges after Morning Star News on Dec. 28, 2014 broke the news of Michael's arrest, and on Jan. 20 published the first account of Reith's arrest.
"I HAVE BECOME LIKE I AM BORN AGAIN"
During today's hearing, CSW reports that Michael was convicted of inciting hatred and Reith of breaching public peace, but both released on time already served. Following the judgement, Michael said: "I am feeling free because I was in jail for many months. I have become like I'm born again."
The wives of the pastors expressed their happiness:
"They have been just released after the court found them innocent of the more serious charges against them," one of the wives said. "Tell the whole church that God has heard your prayers and the pastors are now free. They have been released", they added.
Inciting hatred among or against sects is punishable by up to two years in prison. Disturbance of the public peace is punishable by six months of prison, or a fine or no more than 20 lashes.
The pastors had also been charged with spying punishable by death, life imprisonment or prison and confiscation of property; undermining the constitutional, punishable by death, life imprisonment, or imprisonment and confiscation of property; disclosure and obtaining information and official documents (Article 55), punishable by two years in prison or a fine.
SUDAN, A DIFFICULT PLACE FOR CHRISTIANS
Sudan since 2012 has expelled foreign Christians and bulldozed church buildings on the pretext that they belonged to South Sudanese. Besides raiding Christian bookstores and arresting Christians, authorities threatened to kill South Sudanese Christians who do not leave or cooperate with them in their effort to find other.
Due to its treatment of Christians and other human rights violations, Sudan has been designated a Country of Particular Concern by the U.S. State Department since 1999, and the U.S. Commission on International Religious Freedom recommended the country remain on the list in its 2015 report.
Sudan ranked sixth on Christian support organization Open Doors' 2015 World Watch List of 50 countries where Christians face most persecution, moving up from 11th place the previous year.
Published in: Evangelical Focus - world - Sudanese pastors facing death penalty released