The other victim of abortion - the woman
It is often assumed, that by the fact a woman has made the decision to have and abortion she "must suffer and deserves to suffer" - after all it was her own choice.
MADRID · 19 APRIL 2019 · 17:00 CET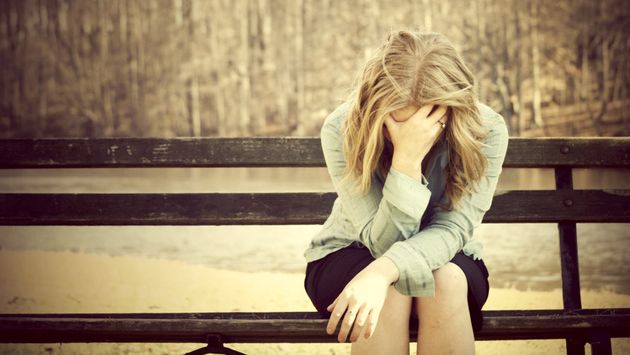 Aborting a child turns out to be a traumatic experience for many women, perhaps the most difficult time of their lives.
At some point, women face something unknown and that in a large percentage many of them take by surprise.
Suddenly, and for no apparent reason, one begins to experience a wide variety of psychological, emotional, family and spiritual reactions. Unaware that the common denominator causing part of this symptomatology is the aftermath of abortion.
Although many of these reactions may occur in a short, medium, or long term, what is certain is that, at some point in their lives, these symptoms will come out and manifest themselves in a greater or lesser degree of intensity. This is what is called "Post-Abortion Syndrome".
Many women do not elaborate their own grief and repress their emotions, resulting in their psychological state being affected by symptoms such as:
Depression, Frustration, Guilt, Bitterness, Feeling of emptiness, Hate, Anger, Nightmares, Insomnia, Repentance, Shame, Low self-esteem, Unforgiveness, Loneliness, Anxiety, Isolation, Hopelessness, Flashbacks of the abortion episode, Suicidal thoughts or suicide, among others.
Often, the pain after an abortion is something that most women suffer in silence, without the support from their families or people close to them, facing in this way an uncertain and threatened future.
However, God's purpose in the midst of this darkness, is to give each woman a full and abundant life, a life full of peace, freedom, joy and restoration after their abortions.
"I have come that they may have life, and that they may have it more abundantly", we read in John 10:10 (NKJV)
Abortion is not an insignificant experience. In our society it is believed that the risksof an abortion can be only physical, such as an infection, or a perforation or even death itself.
But we can no longer ignore the psychological and emotional conflicts that this experience entails in each woman's life.
Worse, it is often assumed, that by the fact a woman has made the decision to abort and to take away the life of a human being, she "must suffer and deserves to suffer" - after all it was her own choice, and she herself provoked those wounds!
However, the Bible in John 3:16-17 (NKJV) says: "For God so loved the world that He gave His only begotten Son, that whoever believes in Him should not perish but have everlasting life. For God did not send His Son into the world to condemn the world, but that the world through Him might be saved".
God's love and mercy are so infinite and incomparable, that his desire is to rescue you and to say to you: I forgive you, Do not fear; I will help you, I have the power to lift you out of that pit of despair, of hopelessness, of loneliness, of sadness, and I offer you a new beginning. He has the power to do it! And He wants to do it!.
If you, or someone you know, have gone through the experience of an abortion, we want to let you know that God can forgive, heal, restore, comfort and give a new hope for life.
Through the association Aesvida, we want to help you cope with your grief after the loss of your baby and find restoration in our Lord Jesus.
Women who were immersed in pain, or guilt, or sadness, or other symptoms, today, they can declare how their lives have been restored.
Marina, a woman who attended our Abundance Life Retreat, says: "I've had a deep sore for many years, I looked for help in psychologists but the shame did not go away. Now I know that God has healed me, I feel forgiven".
Johanna Martínez Delgado, Clinical and Legal Psychologist of the AESVIDA team. Spain.
Published in: Evangelical Focus - JOHANNA MARTÍNEZ DELGADO - The other victim of abortion - the woman