Church in Bremen vandalised again
Olaf Latzel is the pastor of St. Martini Church, he was sentenced by a court in December for hate speech against homosexuals. This evangelical community has been targeted by radicals before.
Pro Medien Magazin · BREMEN · 09 MARCH 2021 · 15:52 CET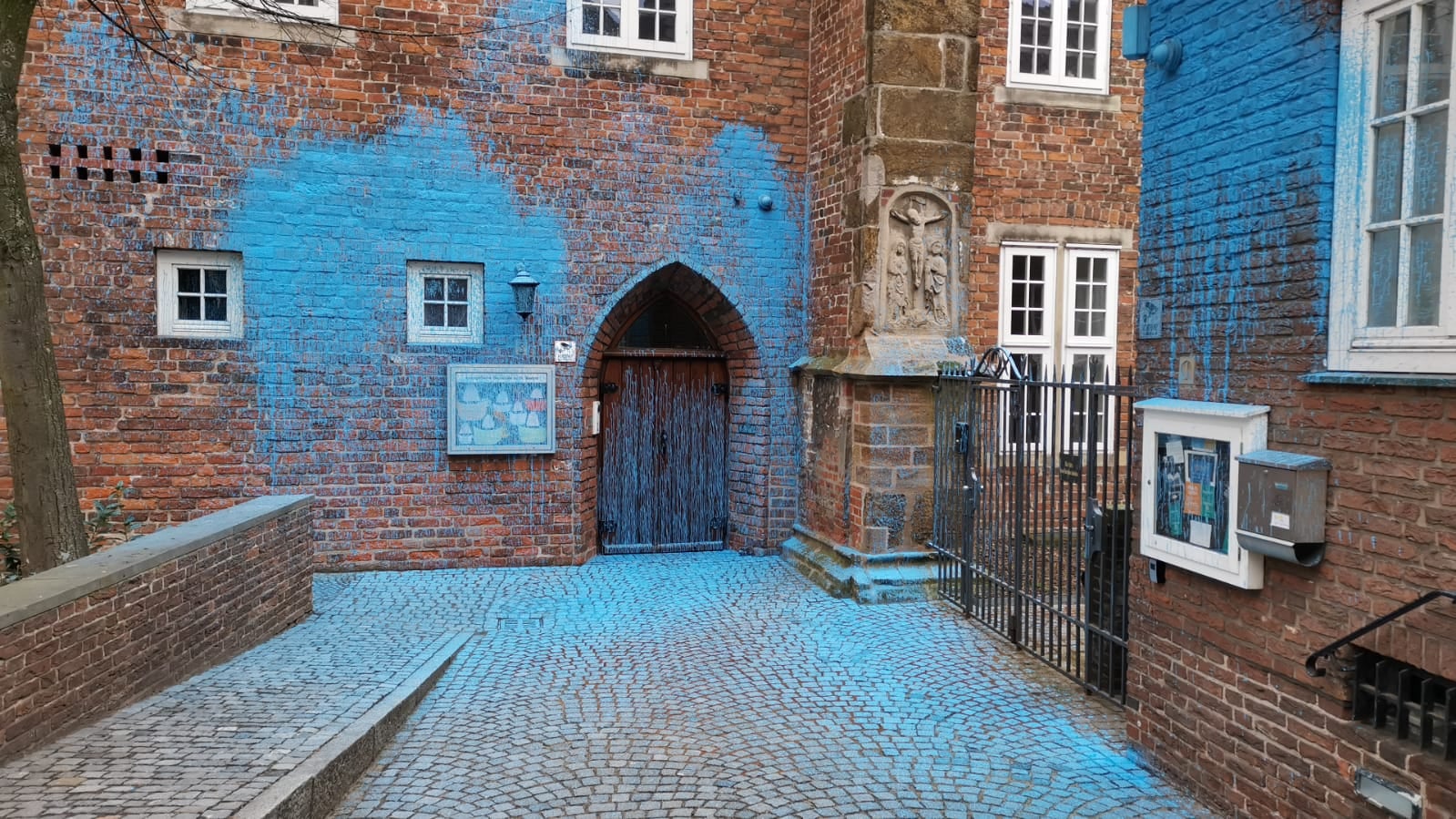 The St. Martini Church in Bremen (Germany) suffered a paint attack the weekend before the 8 March (International Women's Day).
The police investigated the action and was looking for witnesses of the vandalic action, during which fire extinguishers of the church building were misappropriated as well.
The Protestant St. Martini Church is well-known in Germany because it holds to a conservative evangelical theology.
Its main pastor, Olaf Latzel, was sentenced in November 2020 to a fine of 8,100 Euro for hate speech against homosexuals. A video recording of a marriage seminar showed how Latzel used insulting terms to refer to LGBT activists, as well as describing their ideology as "demonic".
The pastor has appealed the court sentence, but the regional German Protestant Church of Bremen (BEK - EKD) to which St. Martini belongs, provisionally suspended the ministry of the pastor Latzel, arguing that it was a bad witness to society that one of its ministers had been condemned for hate speech.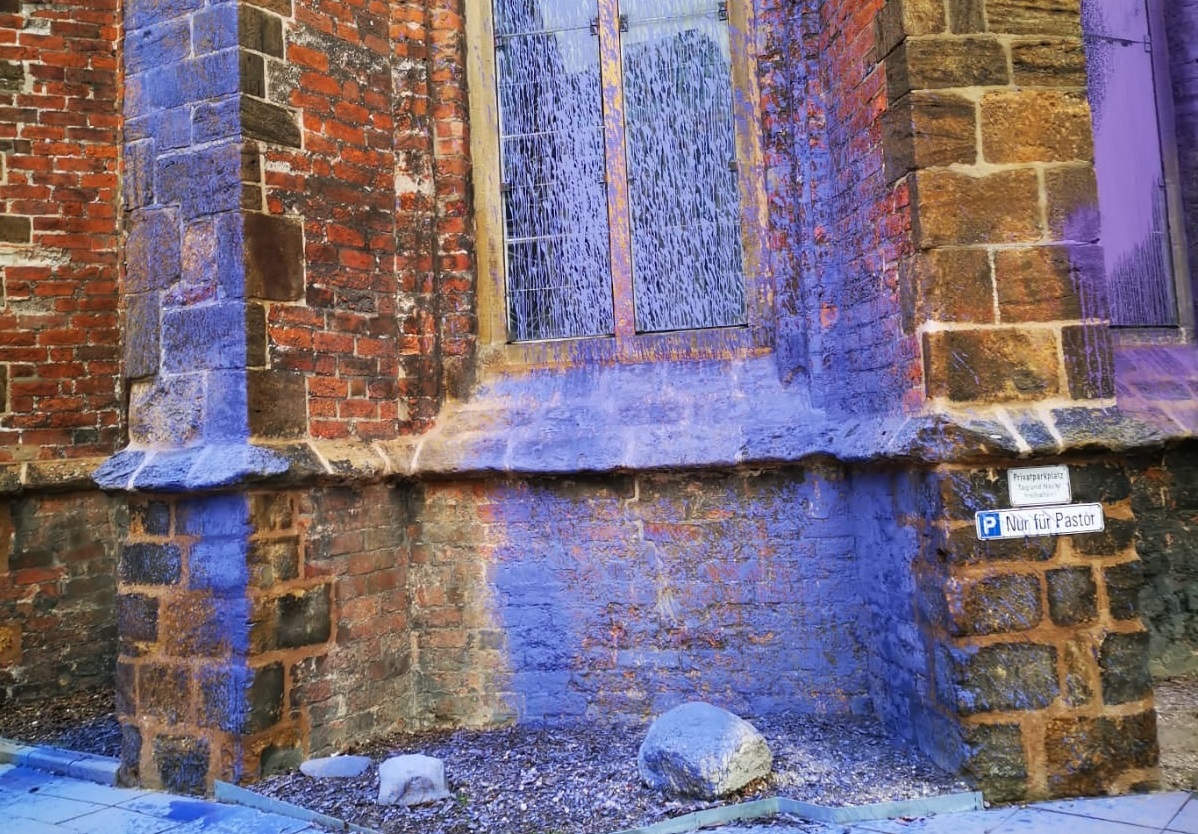 A window of the church building, after the paint attack. / Facebook St. Martini Gemeinde Bremen
The BEK now condemned the attack against the St. Martini church saying: "In a democracy, these are not legitimate ways of expressing views".
This is not the first time the St. Martini Church is targeted by radicals. In April 2020, a group used graffiti to write hate messages and leftist signs on the church's door and window display. Attempts to hack the website of the church were also reported.
Published in: Evangelical Focus - cities - Church in Bremen vandalised again