'Train Station Mission' leader named Berliner of the Year
The social worker Dieter Puhl is described as "a lobbyist of the homeless". The Christian organisation works in over 100 train stations across Germany.
BERLIN · 07 JANUARY 2019 · 11:32 CET

More than 2,000 volunteers work with the Train Station Mission around Germany. / Bahnhof Mission
A Christian worker with the network of 'Train Station Missions' in Germany ('Banhofs Mission') has been acknowledged as the Berliner of the Year.
Local newspaper Berliner Morgenpost said social worker Dieter Puhl is a "Lobbyist for the Homeless", in "the best sense of the term 'lobyyist'".
He leads the 'Train Station Mission' of the Evangelical Church (Protestant) in the "Zoo" train station in the centre of Berlin. His small window-less office is to be found under the railway platform.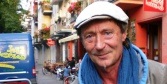 Dieter Puhl has been working in this position for ten years. He and other co-workers help
around 600 people every day
, offering food, shelter, and advice. There are around 8,000 people in Berlin who are homeless.
The Berliner of the Year jury said Puhl had been able to bring the taboo of homelessness to the public debate, and his ability to network had brought politicians, business people, journalists and artists to get involved with the 'Train Station Missions'.
A GOSPEL MOTIVATION
"Seek the welfare of the city and pray to the Lord on its behalf (Jeremiah 29:7) has been the mission statement of the Berlin City Mission since its foundation in 1877", says the Evangelical umbrella organisation to which the 'Train Station Mission' belongs.
"We trust in God who encounters us in Jesus Christ and try to see people and live relationships from his perspective. Conscious of our responsibility before God, we apply our resources and keep on advancing our skills continuously", it says on their website. "The Christian belief encourages us to think and act beyond boundaries".
A CHURH AT THE STATION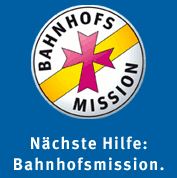 The Train Station Mission is a "church at the train station". Their aim is to serve "
every person
, no matter their life situation, their wallet, worldview or religion". Every person "has exactly the same value and dignity".
There are more than 100 'Train Stations Missions' in Germany, which bring together more than 2,000 workers and volunteers.
Published in: Evangelical Focus - cities - 'Train Station Mission' leader named Berliner of the Year