Celebrating Jesus' resurrection across Spain
Spanish local Evangelical churches gather every year in public parks and squares to celebrate the resurrection of Christ.
Protestante Digital · SEVILLA · 08 APRIL 2015 · 13:25 CET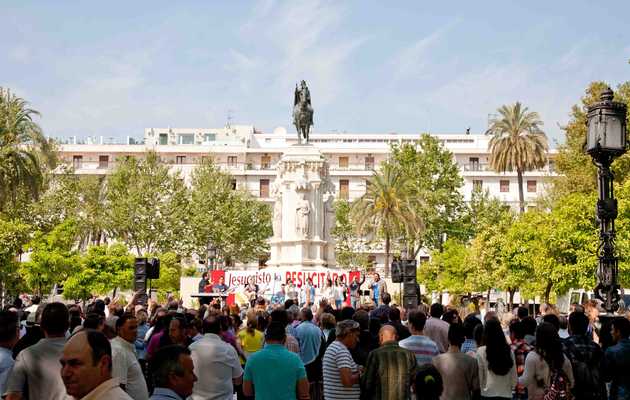 Christians celebrate Jesus in Sevilla.
In the middle of the traditional Holy Week processions of Seville, most of them centered in the pain and suffer of Christ, the evangelical Christians of the city gathered in the main square ('Plaza Mayor') to celebrate and proclaim the resurrection of Christ.
The event was organized by 'Koinonía' (a fraternity of pastors and ministries of that area).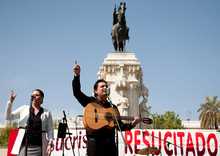 A
gospel flamenco group sang
at the event before the preaching and some believers shared their testimonies.
"For Christians, the resurrection of Christ is vital because it testifies of the redeeming work of the Son of God that justifies and gives us salvation and eternal life", Koinonía said in a public statement.
The local authorities helped with the event, giving the local churches a place to worship and celebrate that special day.
Another example was the city of Albacete, where the local Evangelical churches gathered in a worship service at the main park of the city under the motto: "Jesus has resurrected, celebrate it!"
This is the tenth year in a row that the local churches organized an event like this to celebrate the resurrection of Christ. They also counted with the help of the Albacete Town Hall.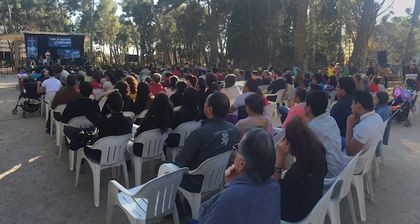 Both celebrations, and many others across Spain, have been full of music, testimonies and the preaching of the Word of God.
A good opportunity to share with others the joy of the resurrection and what God has made in the lives of many Christians, as well as to pray for the cities where the celebrations took place.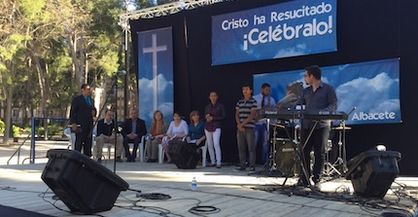 Published in: Evangelical Focus - cities - Celebrating Jesus' resurrection across Spain