"Angels" in the streets of Magaluf
Volunteers of Christian ministry "Street Angels Spain" walk the streets of Magaluf every weekend. They meet young people and "show them the love of Jesus in a practical way."
Street Angels, El Mundo · MAGALUF · 14 JULY 2015 · 10:45 CET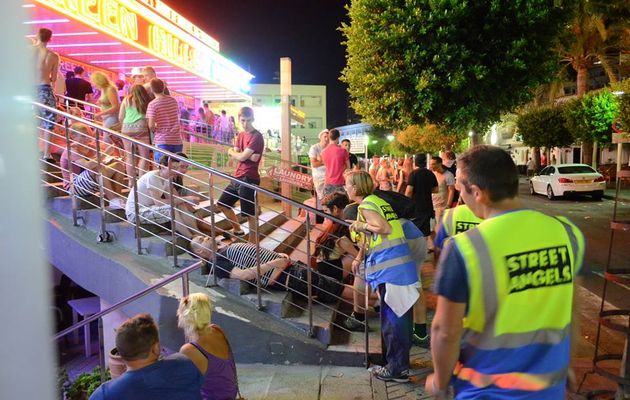 Street Angels patrols are out from 4am to 8am every weekend.
Each summer, the island of Mallorca, receives many tourists from all around the world, coming to the Spanish island looking for sun, food and the beach.
But there is a city in Mallorca, Magaluf, where tourists are younger, many almost teenagers. They come in groups, after finishing secondary school or in the first years of University, to spend a week just partying and drinking.
This kind of tourism has brought drug taking, sexual antics and frequent drunken brawl to the island, along with so-called "balconing" -the term used to describe drunken youths who attempt to climb from one hotel balcony to another.
Looking at this situation, Cameron Springthorpe, a British yacht skipper living in Mallorca, decided to found "Street Angels Spain" in 2012.
He and his wife are members of the Santa Ponsa Community Church, and "seeing news reports about the ongoing trouble in Magalluf, we felt we should do something", he explained.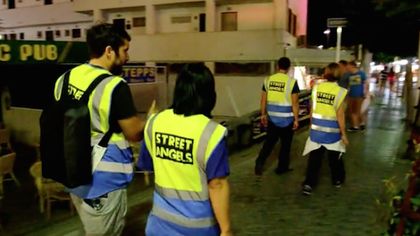 "Street Angels" began in Halifax, Yorkshire (UK) in 2005, and was adopted by over a hundred towns and cities throughout the country. Since its inception, crime rates have dropped 42 per cent in the places where they work.
"TAKING THE LOVE OF JESUS OUT OF THE CHURCH"
"Street Angels" are made up of groups of volunteers, mainly Christians from local churches, who want to make a difference in their communities. They work in at least two teams of 3-4 people going out on weekend nights.
They do this in a very practical way, by caring for vulnerable people during the night. This might be helping people back to a place of safety like their hotels or homes, administering basic first aid or warning people of risks.
'Angels' are out from 4am to 8am every weekend morning, hoping "to make a difference in our community, by taking the practical love of Jesus out of the church, and onto the streets."
Since its beginnings in 2012, "Street Angels" have helped many people, first in Santa Ponsa, and later in Magaluf, not only bringing them back to their hotels when they were drunk, but also counselling about how to find stolen or lost items, or help to stop drinking, among other issues.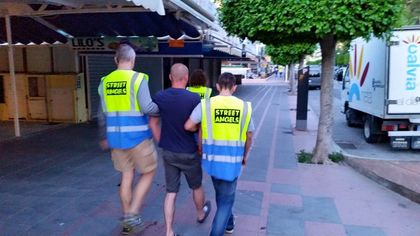 But the centre of everything for the Street Angels volunteers is Jesus Christ:
"We just want to show people the practical love of Jesus. We believe that, if He were working in the earth now, Magaluf would be a place where he would be, and we want to be there, being His hands, His feet, and just helping people in the way that He did", explained Springthorpe.
Prayer is another important part of their ministry. As they say on their webpage, this summer they have started a partnership with 24-7 Prayer, a ministry which is also working in Magaluf.
LOCAL HELP AND SUPPORT
The group has the support of the Guardia Civil (Spanish Police), the local Police and the British consulate. They hope this collaboration will lead to a more 'joined up' thinking about the problems in Magaluf.
And the reactions they have received from the local people and the tourists have been very positive: "Everybody is very grateful for what we do, even those we have helped, they called later to thank us for what we do."

There are around 30 volunteers in Magaluf right now. But "Street Angels Spain" are looking for more: "There is so much to do for the people here."
Read more about "Street Angels Spain", on their website.
Published in: Evangelical Focus - cities - "Angels" in the streets of Magaluf