"The Silver Chair", next Narnia film
"All original characters and an entire new team", confirms producer Mark Gordon. Christian author C.S. Lewis sold more than 100 million copies of his Narnia Chronicles.
Narniaweb, IMDB, Livenet.ch, Gospel Herald · 21 JANUARY 2016 · 10:50 CET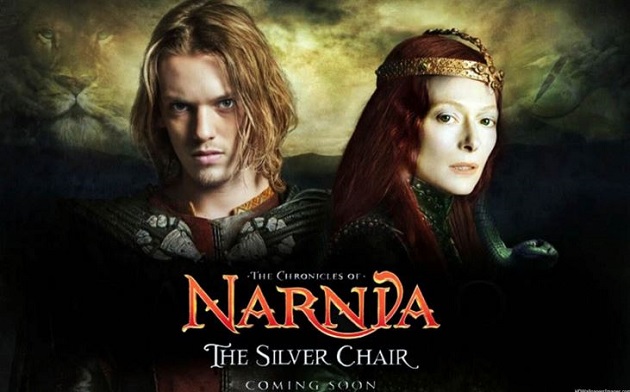 A fan-made promotional image of the new film.
A new Narnia film could be seen on the big screen in the next years. "The Silver Chair" is the title of the 4th film based on the children books written by Christian writer and apologist C.S. Lewis.
The story happens decades later. In Narnia, King Caspian is now an old man. Eustace and Jill will be asked to find Caspian's son, Prince Rilian, with the help of Aslan.
Scriptwriter David Magee ("Life of Pi", "Finding Neverland") is writing the film adaptation, which will be released five years after the previous movie, "The Voyage of the Dawn Treader."
Producer Mark Gordon ("Saving Private Ryan" and "The Day After Tomorrow") said "it's all going to be a brand new franchise. All original. All original characters, different directors, and an entire new team."
Gordon clarified that by "original characters", he was referring to characters that have not appeared on film before.
FILM WILL HAVE NEW PRODUCERS
Walt Disney Pictures and Walden Media produced the first two Narnia films, "The Lion, the Witch and the Wardrobe" and "Prince Caspian." Due to unresolved budgetary disputes for "The Voyage of the Dawn Treader," Disney was replaced by Dune Entertainment.
"The Silver Chair" is the first installment to not involve Walden Media. Instead, the latest installment in the Narnia film series will be produced by The Mark Gordon Company, The Gospel Herald informed.
THE SUCCESS OF C.S. LEWIS' BOOKS
The Narnia Chronicles books have been translated into 47 languages and more than 100 million copies have been sold since the 60s.
Author C.S. Lewis wrote them with a clear Biblical background. Main character Aslan is a 'figure' of Jesus Christ, and most stories have a profound gospel application.
Lewis is the author of other classics of literature, including "Mere Christianity", "The Srewtape Letters" and "The problem of Pain."
Published in: Evangelical Focus - culture - "The Silver Chair", next Narnia film