"Aleluya": Fighting Boko Haram through faith in Jesus
"It is amazing how these people are still happy, despite everything they have gone through", director Fernando De Haro explains.
Protestante Digital · LAGOS · 26 JANUARY 2016 · 09:16 CET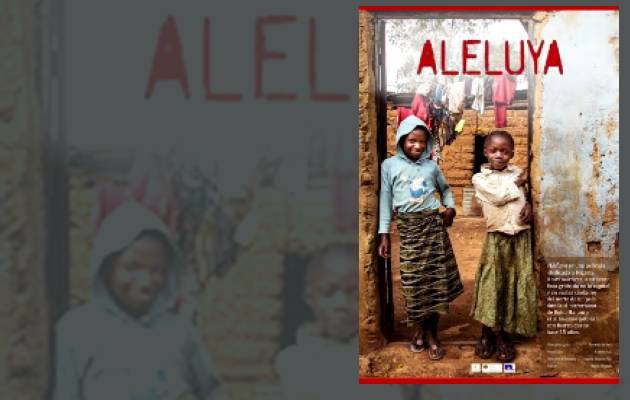 Documentary promotional image.
In the documentary "Aleluya", the Spanish journalist Fernando de Haro tells the story of 10 Nigerian Christians (a majority of them, evangelicals) who have been victims of Boko Haram. Although they were persecuted and kidnapped, they survived and kept their Christian faith.
"I wanted to call the documentary 'Aleluya', because it is amazing how these people are still happy, despite everything they have gone through, after being kidnapped and suffering under Boko Haram's terrorism", De Haro explains.
It is estimated that Boko Haram has killed around 40,000 people, and provoked the displacement of nearly 2 million.
The documentary portrays the life of the Nigerian people, who "dance", who "forgive and are faithful and grateful for the faith received", even in the midst of persecution and permanent danger.
That is why De Haro is convinced that Christianity in Nigeria "is not in danger".
"The strength of Christianity will help to make Africa the next future Christian continent. All Christians worldwide will end up learning from the African Christianity, which is young and fills the churches", the director affirms.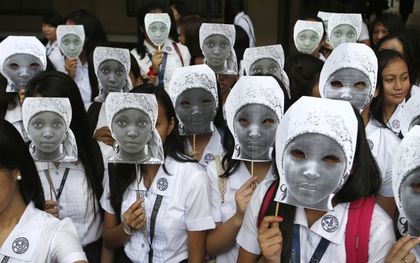 JOY AND FORGIVENESS IN THE MIDST OF HORROR
Fernando de Haro went to Nigeria, despite the embassy´s recomendations not to travel to the country. He collected the testimonies of 10 Nigerians, like that of a young woman who was kidnapped for 3 months, a teacher in a refugee camp who teaches her students to forgive and a little girl who danced in the church trying to overcome the horror of the massive killing she saw.
The documentary also talks about the 200 girls kidnapped by Boko Haram in 2014, while they were taking an exam in Chibok.
De Haro admits that this case had a lot of repercussion, but also comments that kidnapping is "very common" in Nigeria.
THREE DOCUMENTARIES
"Aleluya" is the third documentary of a series dedicated to persecuted Christians.
The first one: "Walking next to the wall" was filmed in Egypt, and it is dedicated to the Copts. The second, "Nasarah", filmed in Lebanon, is dedicated to all those Syrians and Iraqis persecuted by Daesh.
Published in: Evangelical Focus - culture - "Aleluya": Fighting Boko Haram through faith in Jesus