The longest Bible in the world, unfolded in Germany
Exactly 1,517 meters long is the Bible that has been unfolded in the German city of Magdeburg to celebrate the Protestant Reformation.
The Wiedmann Bible , Livenet.ch · MAGDEBURG · 26 MAY 2017 · 10:10 CET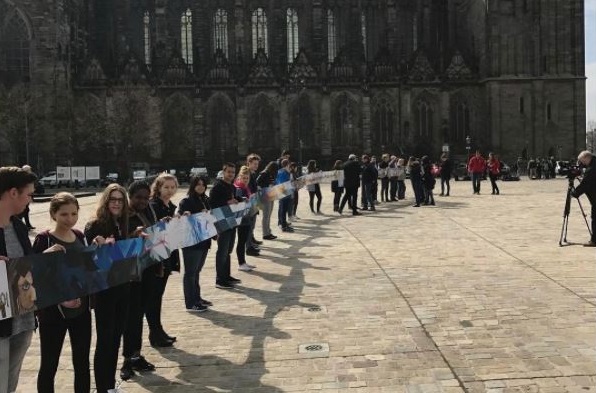 THe unfolding of the Wiedmann Bible, in Magdeburg. / Instagram The Wiedmann Bible
About 400 people were needed to unfold a 1.5 Kilometer-long Bible in Germany, a world record.
The work, called "Wiedmann Bible" was created by artist Willy Wiedmann (1929-2913). He worked for 13 years on 3,333 illustrations that summarise the Old and the New Testament.
The author's style combines geometrical forms to create the images.
"As his heirs, we would like to make our father's dream come true. Willy Wiedmann passionately worked on this project, putting his heart and soul into it. It took him 16 years to create this monumental artwork. The time has come for us to share it with the world so that everybody will be able to discover, experience and explore this Bible." Martin and Cornelia Wiedmann say.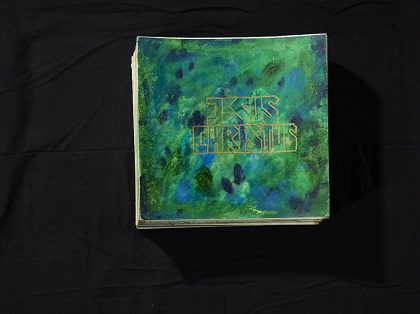 The extension of this work of art is not casual, it points to year 1517, when Martin Luther started the Protestant Reformation to promote the centrality of the Bible in the Christian faith.
Learn more about this Bible on the Bible's website.
Published in: Evangelical Focus - culture - The longest Bible in the world, unfolded in Germany