More than 250,000 downloads of the new Luther Bible
The 2017 version of the Reformer's translation is offered for free by the German Bible Society.
BERLIN · 26 DECEMBER 2018 · 17:00 CET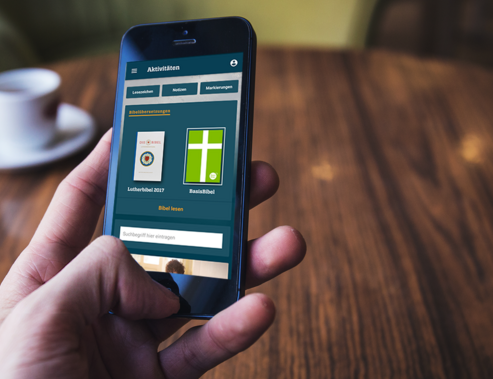 The Luther Bible 2017 is available for free. / German Bible Society
A new revised version of the Bible of the reformer Martin Luther was one of the highlights of Germany's commemoration of the 500th anniversary of the Protestant Reformation.
The Luther Bible 2017 was issued by the German Bible Society and received the support of the German Evangelical Church (EKD, the national Protestant church).
Since then, 250,000 people have downloaded this new version of the Bible on their mobile phones.
The digital version is offered for free on the 'Die Bibel' website. A reading plan is offered for all those who wish to read the Scriptures from Genesis to Revelation.
A CENTRAL BOOK IN GERMANY'S HISTORY
On October 2017, a Luther Bible was given to every German citizen that shared the surname with the Reformer. "Some may be proud of Luther and feel close to him, for others he might be unfamiliar. Some probably would be interested in knowing more about Martin's work but had not had the opportunity until now", the German Bible Society said.
Earlier that year, a Luther Bible stamp was issued. It showed an excerpt of Matthew 27 with annotations made by Martin Luther.
Martin Luther's Bible was the first complete translation of the Scriptures in German, and was key to help develop the modern German language.
Published in: Evangelical Focus - culture - More than 250,000 downloads of the new Luther Bible