Prayer gathering at Swiss Parliament: "Gratitude to God gives hope for the political tasks of tomorrow"
Around 80 people attended the Prayer Day Encounter held in Bern's Bundeshaus. The event included speeches and a joint lunch.
BERN · 24 SEPTEMBER 2021 · 12:34 CET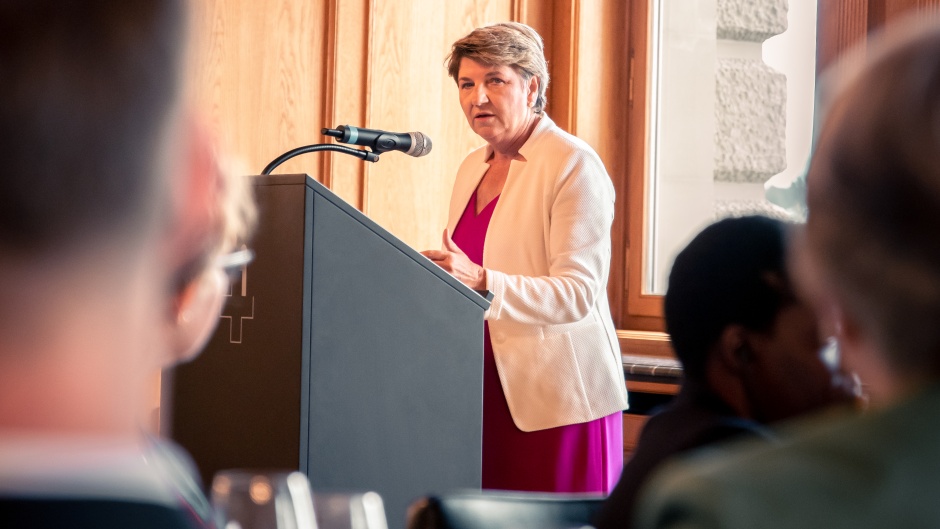 On 16 September, the "Alps Gallery" of the Swiss Bundeshaus (Federal Parliament in capital city Bern), hosted a prayer gathering in which parliamentarians and members of civil society were invited.
Around 80 participants spent two hours together in this Bettagsbegengung with a meal as they listened to a message about "How to overcome crises" with references to Romans 8:38-39 and 1 Timothy 2:1-4, which referred a reading, a personal reflection by an ex-parliamentarian and a moment of prayer, intercession and thanksgiving.
The event was conducted by two members of the Swiss Parliament: Marianne Streiff (Evangelical People's Party) and Laurent Wehrli (FDP-Liberals). Ten other parliamentarians, and a number of ambassadors were present as well.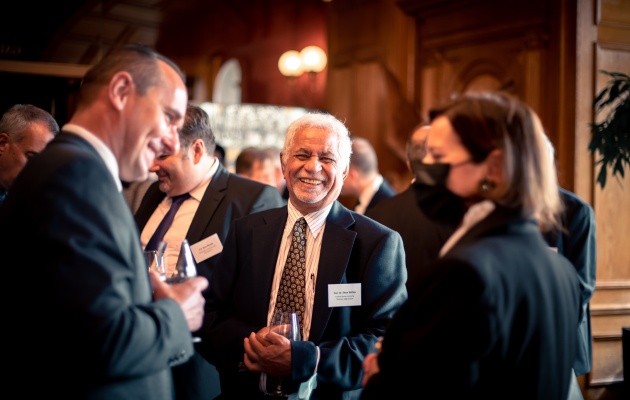 Photo: Bettagsbegegnung 2021
The idea behind the event was to underline the Christian values that have shaped Switzerland, including the mention of "God Almighty" in the preamble of the Swiss Constitution.
"Memory of Christian roots is a source of hope"
"Switzerland is a country with extremely favourable circumstances in many areas. It is blessed with large water reserves, a mild climate and good soils", says the team behind the Prayer Day Encounter on its website.
"With the world's highest number of humanitarian organisations, the International Committee of the Red Cross, successful peacebuilding missions", the country is a model in the area of "international humanitarian law" and "global solidarity", having "a reputation of an objective, neutral mediator".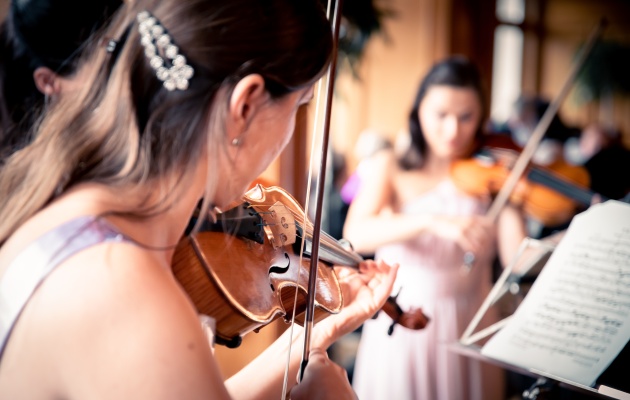 Photo: Bettagsbegegnung 2021
"In a time of changing values in society, the memory of our Christian roots and the gratitude to God are a source of hope for the political tasks of tomorrow", they add.
Switzerland's public holiday for thanksgiving and repentance
The group seeks to highlight the Federal Day of Thanksgiving, Repentance and Prayer, "a state day of rest or public holiday, which, through historical events, emphasises the importance of thanksgiving, promoting peace and reconciliation as well as prayer".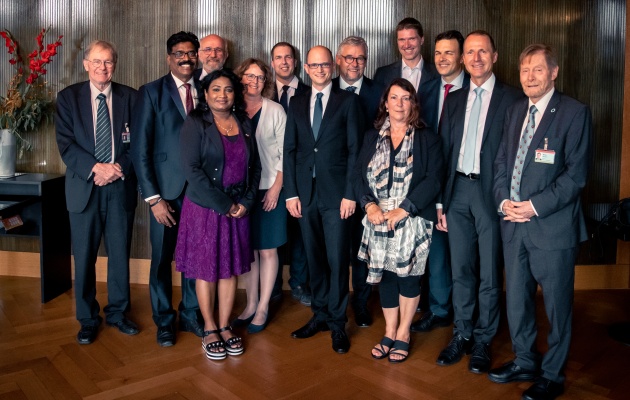 Photo: Bettagsbegegnung 2021
This attitude seeks to be "strengthened" through this Prayer Day Encounter. "In the personal encounters and through the nature of the event, those present should be encouraged to live and promote these values, as they are also reflected in the preamble of the Federal Constitution".
Among those invited to the event in the Bundeshaus are members of the Federal Parliament and the Federal Council, ambassadors from home and abroad, and leaders from the federal administration, business, and the judicial authorities.
Published in: Evangelical Focus - europe - Prayer gathering at Swiss Parliament: "Gratitude to God gives hope for the political tasks of tomorrow"