Historic Christmas in Turkey
For the first time in the Republic of Turkey, there were many activities to celebrate Christmas, organized by the evangelical church and supported by the local authorities.
Protestante Digital · Istanbul · 02 JANUARY 2015 · 07:35 CET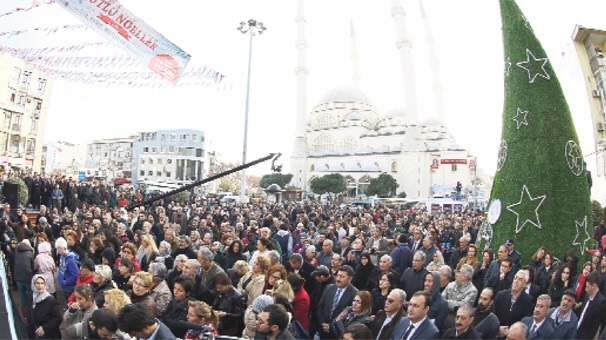 The Christmas tree at Maltepe Main square, Istabul.
The Istanbul Protestant Church Foundation (FIPE) is living a very special Christmas celebration. For the first time in its recent history, there are several social and cultural events, with the support of the Mayor of Maltepe, one of the places where the church is present.
Spanish pastor Carlos Madrigal, founder of FIPE, shows his joy because of the chance of celebrating Christmas normally: "When we started, fifteen years ago, this part of the city was very conservative, we were threatened and the authorities never wanted to meet us. Today, the situation has totally change", tells Madrigal.
The good work of the evangelical church in the city, recognized by the local authorities, has allowed, not only this cultural events, but also that the local district see them as good opportunities, and support them. "God is creating a model without precedent in all Turkey", mantains Madrigal.
CHISTMAS PARTY AND TREE
The weekend before Christmas, there were different events. The main one was a Christmas celebration at the Cultural Center. During the event, there were dances, music -performed by the soloist of the Mel Gibson´s The passion of Christ soundtrack- and an exposition about the real meaning of Christmas: God´s visit to the world in the person of Jesus.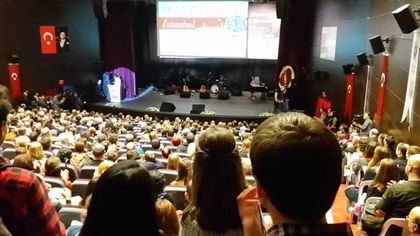 Around 1000 people attended the show, that also appeared in the local press, and was spread by Dogan, the most important news agency of Turkey.
There was also the inauguration of the Christmas tree at the district´s main square. Some days before the events, the Mayor provided a stand to the organization,so that they can deliver advertising about both events. More than 1.500 people went to the inauguration of the tree.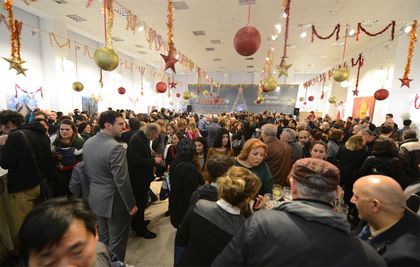 IMPACT
"For the first time in its history, around 3.000 people were challenged with the Christmas gospel during one weekend in Turkey", concludes Carlos Madrigal.
Despite an historical past tied to Christianity, Turkey is one of the countries with less number of Christian churches.
Published in: Evangelical Focus - europe - Historic Christmas in Turkey