Barcelona 'de-catholises'
The Catholic population in the city has decreased over 35% in 20 years, according to official data. In four districts there are already more other Christian churches than Catholic temples.
Protestante Digital · BARCELONA · 07 FEBRUARY 2022 · 09:23 CET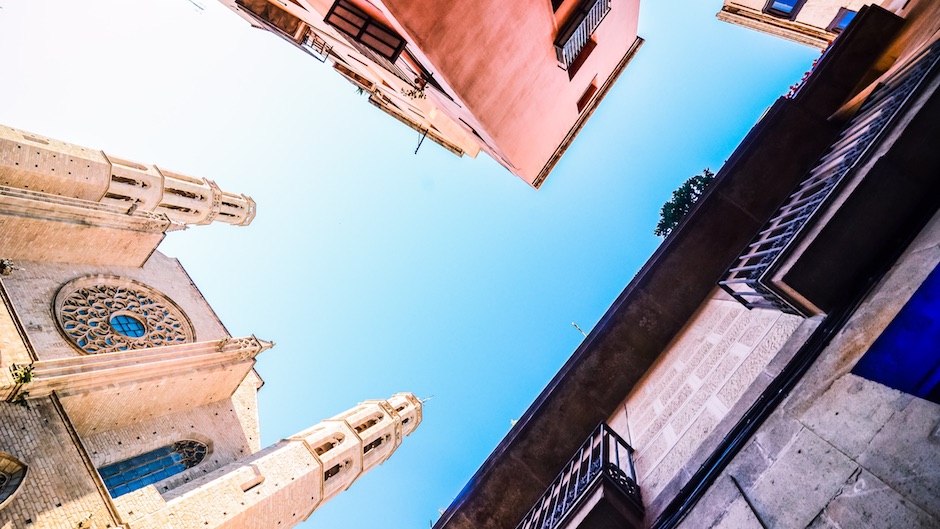 The data published periodically by the Directorate General of Religious Affairs of the Catalan regional government show that Catalonia is heading into a new religious scenario that leaves behind Roman Catholic homogeneity.
The place where this pluralism is most visible is the city of Barcelona.
Through migratory flows, a range of social and academic projects, and recognition by the Administration, the city has become a point of reference for pluralism in Spain, setting the pace of evolution in the religious reality of the population.
This is confirmed by the latest data compiled and published by the City Council, in its 2021 municipal services survey.
Its general report presents the evolution of the religious identity of its population, where there have been major changes since the 1990s. Whereas in 1998 more than 75% of Barcelona residents declared themselves to be Catholics, both active and non-practising, in 2021 the figure was barely 40%.
From Roman Catholicism to unbelief
The decline of Catholicism in Barcelona, a fall of approximately 35% in the last 20 years, has led to an increase in the population who self-identify as 'non-believers', which mainly includes atheists and agnostics.
In 2001, this group represented less than 20% of the population, but now accounts for 49% of Barcelona residents.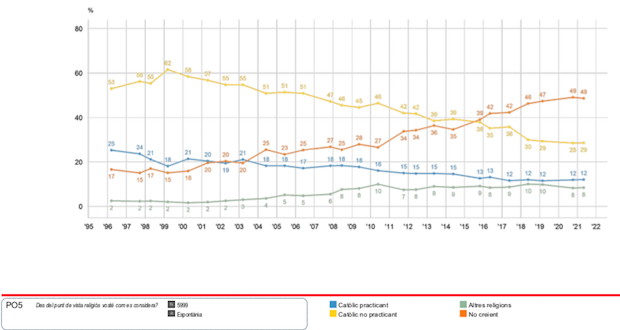 Evolution of religious identity in Barcelona / Barcelona City Council
'Post-Catholicism' has also meant an increase in the representation of other religions in the city. Only 2% of Barcelona's inhabitants belonged to this group in 1999, while in 2019 they now reach 10%.
Growth of Protestantism
Among the non-Catholic denominations, one of the fastest growing in the city is tha faith of evangelical Christians.
Non-Catholic Christian places of worship now outnumber parishes in four of the ten districts into which the urban map of Barcelona is divided. This is the case in Sants Montjuïc, Nou Barris, Sant Andreu and Sant Martí. Evangelical worship places are by large the biggest faith minority in Spain.
Furthermore, the Ciutat Vella district, which has the most Roman Catholic parishes in the city (29), is also the district with the most evangelical places of worship.
Age and immigration
In the long term, the evolution of Roman Catholicism in the city does not seem to show any potential for change. The vast majority of residents who consider themselves Catholics belong to the over-70 age group. Over the age of 44, there are more 'non-believers' than Catholics.
This is also due to the migration factor, since in Barcelona the foreign population has grown by almost 10% since the beginning of the century, while the Spanish population has decreased by 16%.
Published in: Evangelical Focus - cities - Barcelona 'de-catholises'