90,189 abortions in Spain in 2021
Official data show a slight upturn in abortions. 90% of them were "at the woman's request".
Protestante Digital · MADRID · 30 DECEMBER 2022 · 14:52 CET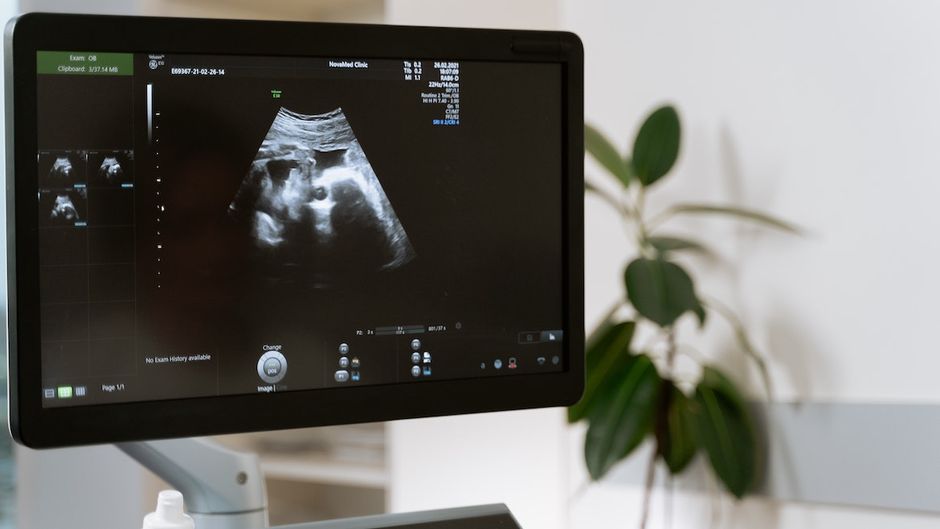 According to the recently released official data on abortion in Spain, there was an increase in abortions in 2021 compared to the previous year.
In total, there were 90,189 abortions, which is 1,920 more than the previous year.
The highest number of abortions in Spain was recorded in 2012, with 113,419. Since then, it has been declining until falling below 100,000 in 2014 (94,716), with three peaks in 2017, 2018 and 2019.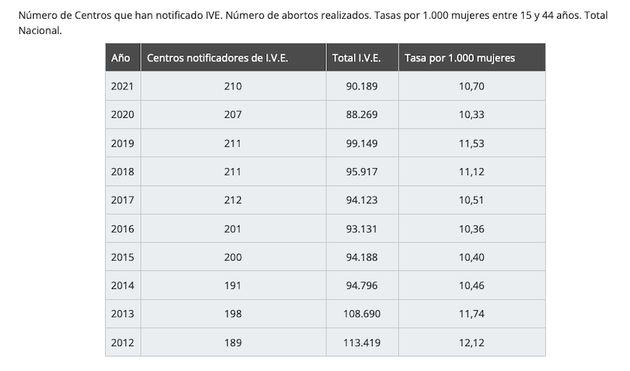 Number of abortions per year in Spain.
Ministry of Health statistics also reveal an increase in the rate of abortions performed per 1,000 women aged 15-44. While in 2020 it was 10.33, last year it reached 10.70.
As for the places where abortions are carried out, the majority of abortions are still performed in private health centres, something that the reform of the abortion law aims to reverse.
The regions where most abortions were performed were Catalonia, with a rate of 13.42 per 1,000 women aged between 15 and 44, followed by Madrid -11.9-, the Balearic Islands -11.56, and Asturias -11.5. The territories with the lowest rates were, in this order, Ceuta and Melilla -1.79-, Galicia -5.37- and La Rioja -6.17.
In the first few weeks and at the woman's request
The majority of voluntary abortions took place during the first weeks of pregnancy. 72.42% were registered before the eighth week of gestation, 22.46% between the 9th and 14th week, 4.96% between the 15th and 22nd week, and 0.16% from the 23rd week onwards.
Regarding the reason for the termination, the vast majority (90.98%) was at the woman's request, 5.58% for serious risk to the life or health of the woman and 3.12% for risk of serious anomalies in the foetus.
Furthermore, according to the data 38,906 of the 90,189 women who had abortions said that they did not use any kind of contraception. With regard to nationality, 67.17% of the women who had abortions were Spanish; 18.63% from an American country; 5.03% from Africa and only 2.03% from an Asian country.
Evangelical action
There are several evangelical pro-life organisations in Spain, which aim to help pregnant women with counselling and support to show alternatives to abortion.
They also work to help women who have had an abortion to overcome the trauma and problems it causes to their overall health.
Published in: Evangelical Focus - europe - 90,189 abortions in Spain in 2021