Sauli Niinisto, Finland's President for six more years
The country just celebrated its 100th birthday. Finns have been very active in welcoming asylum seekers.
HELSINKI · 29 JANUARY 2018 · 10:51 CET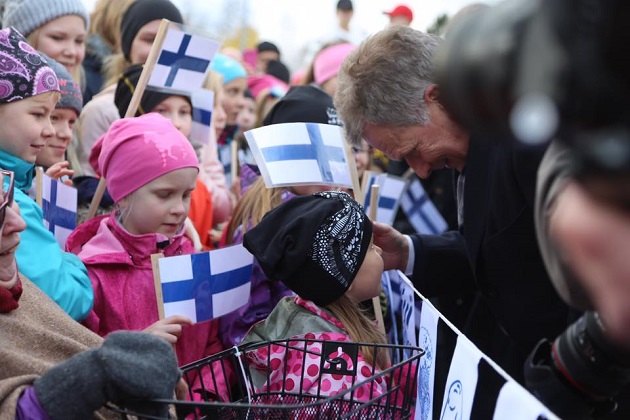 Sauli Niinisto greets people during the celebrations of the 100th anniversary of Finland. / Facebook S. Niinisto
With a very comfortable win, Sauli Niinisto has been re-elected as the President of Finland.
It is the first time a candidate seals the victory in the first round since the electoral system was changed more than two decades ago.
With 62.7% of the vote, Niinisto said he was "surprised" about such a strong support. "I must think hard how to be worthy of it". Formerly a centre-right party leader, he concurred as an independent in this election.
The Green party candidate got 12.4%, followed by two other options that received less than seven per cent of the vote.
Finland celebrated the 100th anniversary of its birth in 2017.
Among other things, the country is known for its more than 180,000 lakes, and the extreme sunlight contrasts between summer and winter.
Finns have been very active in receiving asylum seekers, and dozens of refugees have converted to Christianity.
Published in: Evangelical Focus - europe - Sauli Niinisto, Finland's President for six more years