Jailed pastor Andrew Brunson is "surrounded by the body of Christ", says wife Norine
Norine Brunson attended the hearing in Izmir on Monday. "The truth was spoken by Andrew and the Lord's name was glorified".
IZMIR · 20 APRIL 2018 · 15:41 CET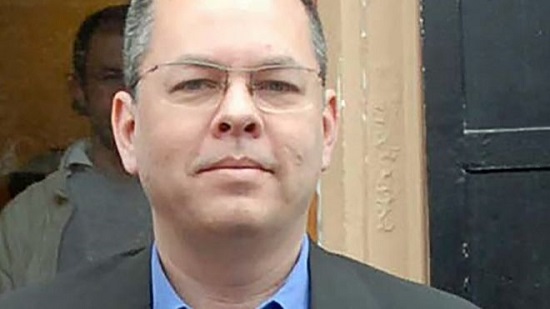 Norine Brunson, the wife of Pastor Andrew Brunson, attended the hearing of the trial on Monday, 16 April.
After leading the Resurrection Church in Izmir for more than 20 years, Andrew Brunson was detained and charged with "terrorism" and cooperation in the military coup against Turkish President Recep Tayyip Erdogan in July 2016. The accusation is based on the testimony of secret sources.
Brunson's lawyer Ismail Cem Halavurt claims "Brunson was detained due to his faith". The case has tensed the diplomatic relations between Turkey and the USA and has been discussed in the United Nations.
Thousands of Christians around the world have been praying for the American pastor in the last months.
NORINE: "THE LORD'S NAME WAS GLORIFIED"
"Andrew gave an excellent 6 hour long defense and answered questions clearly on Monday", Norine Brunson explained in a Facebook post. "The attorney did a great job and yet, they did not lift the custody".
The pastor was first moved to the Aliaga high security prison, where he had first been detained in solitary confinement, "which was a crushing blow to him". Today, Norine Brunson thanked for the prayers as she announced Andrew was moved back the the Buca prison.
Looking back to Monday's hearing, Norined said: "I cannot begin to summarize his defense, but he started out saying he was a servant of Jesus Christ and that his sole purpose for being here was to make Jesus known and make disciples. The truth was spoken by Andrew and the Lord's name was glorified", Norine said.
"Now we would like Andrew to be set free, for the cord to be untied/loosened".
PRAYERS AND SUPPORT
Senator Tillis (North Carolina) and ambassador Brownback (Ambassador at Large for International Religious Freedom) attended the first session of the trial in Izmir with Norine on Monday. Additionally, "Vice President Pence called on Tuesday to give assurance of the Administration's support and efforts, and President Trump tweeted about Andrew Wednesday".
Norine, who was detained in Turkey with Andrew in 2016 and later released, believes "all the prayer going up all over the world is also a powerful testimony to the love that exists in the family of God".
She concluded: "Andrew feels cut off from all fellowship, yet he has never been so surrounded by the body of Christ. We are so grateful to you for pressing in on his behalf".
Published in: Evangelical Focus - europe - Jailed pastor Andrew Brunson is "surrounded by the body of Christ", says wife Norine