A court in Germany grants Russian Baptists right to asylum
The Christian workers demanded asylum in Germany after their church activities were countered with regular verbal and physical aggressions.
Idea · DÜSSELDORF · 17 JULY 2019 · 12:31 CET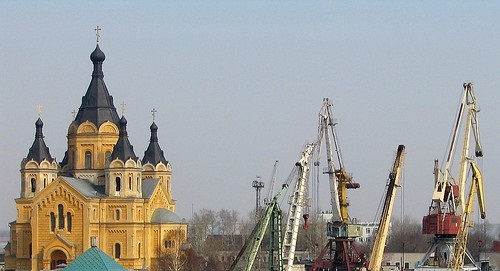 An Orthodox Church in Russia. / Photo: Zovirl (Flickr, CC)
Persecuted evangelical Christians in Russia should be granted asylum in Germany, a court in the city of Düsselorf said.
According to news website Idea, Russian Baptists fled to Germany after groups of young people wearing black uniforms followed them during mission activities, verbally and physically attacking them in several occasions. Relatives also received phone calls with threats. According to the lawyer representing the asylum seekers, the Russian police did not offer protection nor did stop the aggressions.
The German authority for migrants and refugees (BAMF) had first rejected their asylum application, arguing that these events were not initiated by State actors. The BAMF also assured that the Russian law guarantees religious freedom, and only admitted that the Russian Orthodox Church has a preferential status in the country.
But in its sentence of July 3, the court of Düsseldorf said that the responsibility of these acts of religious persecution should be ultimately put on the State. Russia ignored the constitutional guarantee of freedom of belief, it said, and this behaviour can be clearly seen in the persecution of members of other faith minorities such as the Jehovah's Witnesses.
In this context, the court said, there is sufficient probability that also members of Baptists churches engaging in mission activities face similar persecution from the Russian State.
Published in: Evangelical Focus - europe - A court in Germany grants Russian Baptists right to asylum