N. Ireland tackles trafficking: paying for sex is now illegal
It's official, anyone buying sexual services risks imprisonment. So-called 'Swedish model' is applied.
Independent · BELFAST · 02 JUNE 2015 · 16:16 CET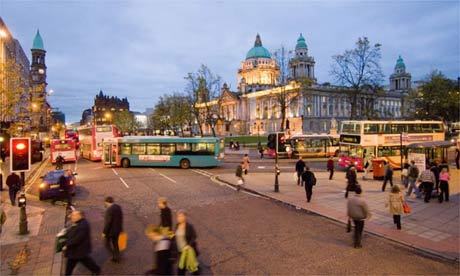 As of Monday 1st June, it is now illegal to pay for sex in Northern Ireland.
The region is the first part of the UK to criminalise buying sexual services. Under the new legislation, anyone convicted of paying for sex can be fined up to £1,000 or imprisoned for up to a year. However, it is not illegal for sex workers to solicit for sex.
The new law is part of the Human Trafficking and Exploitation Act 2015 which was brought to the Stormont Parliament by Democratic Unionist Party politician Lord Morrow last year.
The peer said: "This legislation will not, in and of itself, eradicate trafficking. Ultimately doing so may prove impossible - that does not mean we shouldn't try."
He added that the hoped the new legislation will "send a strong message that our society will not tolerate human trafficking and that we will not let the victims of such crimes down."
It is estimated that some 17,000 people pay for sex in Northern Ireland every year.
Published in: Evangelical Focus - europe - N. Ireland tackles trafficking: paying for sex is now illegal