Scotland approves bill to tackle human trafficking
Scotland becomes the final part of the United Kingdom to introduce anti-trafficking laws. Human trafficking is now a specific offence, and the punishment for offenders increases to a maximum life sentence.
BBC, Christian Today · EDINBURGH · 06 OCTOBER 2015 · 09:42 CET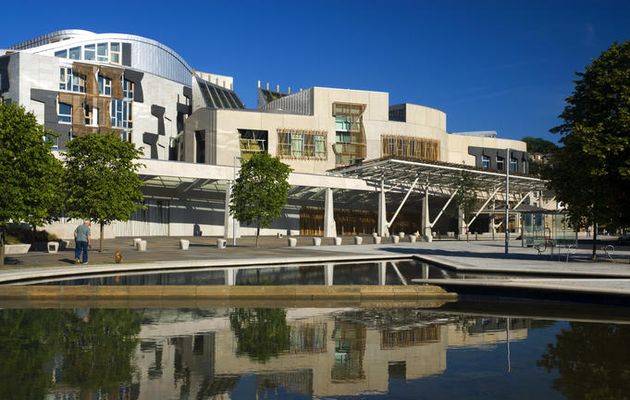 Members of the Scottish Parliament (MSPs) have unanimously approved new legislation designed to tackle human trafficking in Scotland.
With this vote, in the space of one year, all parts of the UK have introduced anti-trafficking laws. In January this year Northern Ireland's Assembly passed their human trafficking act and then in March the Modern Slavery Bill in Westminster received royal assent.
HUMAN TRAFFICKING, A SPECIFIC OFFENCE
The Human Trafficking and Exploitation (Scotland) Bill establishes human trafficking as a specific offence. It also increases the punishment for offenders to a maximum life sentence and ensures more support for victims.
The Scottish Parliament "should be very proud of passing the legislation", Justice Secretary Michael Matheson, affirmed.
He believed that it would demonstrate to those who want to "peddle in the misery of human trafficking" that they are not welcome in Scotland.
The bill also:
gives adult victims of trafficking rights to access support and assistance, similar to those already in place for child victims
ensures instructions setting out how prosecutors should deal with the victims of trafficking and exploitation who are forced to commit crime as a direct result of their victim status
strengthens protections for eligible vulnerable children by making independent child trafficking guardians available and requiring statutory referrals.
requires Scottish Ministers to work with other bodies to publish and keep under review a Scottish Trafficking and Exploitation Strategy
Police Scotland Deputy Chief Constable Iain Livingstone welcomed the new legislation, which he said would help to more effectively tackle the "despicable crime".
"Trafficking is unacceptable. We will target those who trade in human beings and we will work with partners to ensure victims have the support they need", Livingstone added.

CHRISTIANS, A KEY INFLUENCE
Christian campaign groups have had a major influence on the new legislation with CARE's CEO Nola Leach labelling the vote in Edinburgh as "historic."
"It really is amazing that in the last year all parts of the United Kingdom have introduced dedicated pieces of legislation to tackle the modern day tragedy that is human trafficking," said Leach.
According to CARE's CEO: "This trade violates the fundamental dignity of human beings as made in the image of God but now, thanks to the various Acts across the United Kingdom vulnerable victims of trafficking will receive support, assistance and above all a voice."
Leach praised the role Christians have played and said that the vote was a great step in the fight against slavery.
"It has been encouraging to see Christians across the UK take their stand against human trafficking and it has been CARE's privilege to serve the church in helping draw attention to this issue.
Despite this victory, leach assured that their work will continue "to ensure effective implementation of the laws to make sure victims receive the support they need and deserve and perpetrators are brought to justice."
CARE was one of the first Christian charities to start campaigning on this issue and since 2006.
Published in: Evangelical Focus - life & tech - Scotland approves bill to tackle human trafficking