Bible app for kids reaches 5 million downloads
It was launched in November 2013 and aimes to reach the "digital natives". Children use it mostly on the tablets of their parents.
Youversion · 19 JANUARY 2015 · 18:50 CET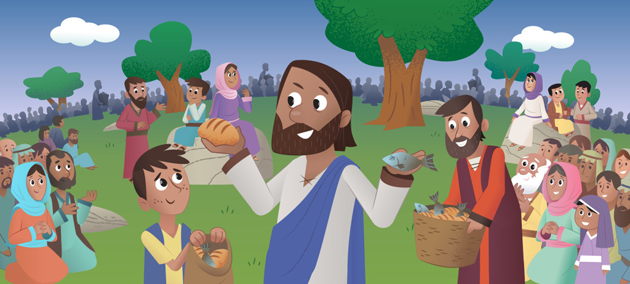 An image of the Bible App for Kids. / Youversion
Many Christians who own a smartphone have the Bible App among their applications. The YouVersion tool has become an essential for many people who read Scriptures on their way to work, share verses on the social networks and listen to a preaching at a Church service with the phone in their hands.
More than 167 million people around the World use the free app, which now supports 1092 versions in 779 languages.
"CHILDREN EXPLORING BIBLE STORIES"
In November 2013, You Version launched a new Bible App, this time thinking of the children. The Bible App for Kids targeted adults qith children and aimed to reach the "digital natives", children who have learned to use mobile technology froma very young age.
Now the developers announced the 5 million downloads milestone of this Kids version of their Bible, adding: "Take a moment to let that sink in. Somewhere, right now, even as you're reading this, whether it's across the street or on the other side of the world, children are exploring Bible stories designed just for them".
<iframe width="420" height="236" src="//www.youtube.com/embed/97YQAoCjpcs?rel=0" frameborder="0" allowfullscreen></iframe>
Published in: Evangelical Focus - life & tech - Bible app for kids reaches 5 million downloads