'Mosaico': YouTubers against the flow
Twelve young Christians from across Spain create common platform to share videos faith and daily life.
Protestante Digital · MADRID · 21 APRIL 2017 · 09:18 CET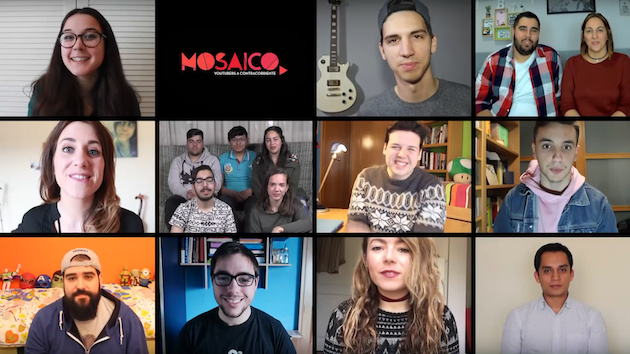 An image of the first video of the Mosaico community. / YouTube
A group of YouTubers from different Spanish regions has launched a "multi-colour" platform to talk about their common faith in Jesus.
"Mosaico" (in English, "mosaic") was launched after weeks of contacts between these social media users. Of diverse backgrounds and ages, all of them have in common the Christian faith.
"We are YouTubers and aim to bring a change in our society through videos which promote messages, values and principles that come from the gospel", they explain in their first video.
The group has opened a common YouTube channel in which a new video will be published every Wednesday at 4p.m. The channel got 250 subscribers in less than 24 hours.
Currents news, song covers, entertainment, books… Every member wil choose a topic and will produce videos with their own style and language.
Watch the introduction video of "Mosaico" here (Spanish):
The project was launched with the support of a national youth organisation, Alianza Joven, and digital media outlet Protestante Digital.
"One of our concerns should be to give a voice to everyone who has something to say about the Christian faith in any sphere of society", said Pedro Tarquis, director of the Spanish news and opinion website on which "Mosaico" will have its own section. "This of course includes young people."
A project for YouTubers is "necessary and indispensable" and it "happened in a natural way, we have only facilitated the platform for a mosaic of young people who were already doing a great creative job on the social media."

Every YouTuber will continue with their own channel as before, but creating the common platform will give them visibility. It is also the beginning of a social media community to which other people with the same vision are invited to join.
You can follow the 'Mosaico' youtube channel, as well as their Instagram, Twitter and Facebook profiles.
Published in: Evangelical Focus - life & tech - 'Mosaico': YouTubers against the flow