"The situation of religious minorities in Tunisia is not good now"
Despite its tolerant and open appearance, a report published by evangelical Christians shows that Tunisia "turns a blind eye" to religious freedom problems.
Protestante Digital · Tunis · 08 JUNE 2021 · 16:54 CET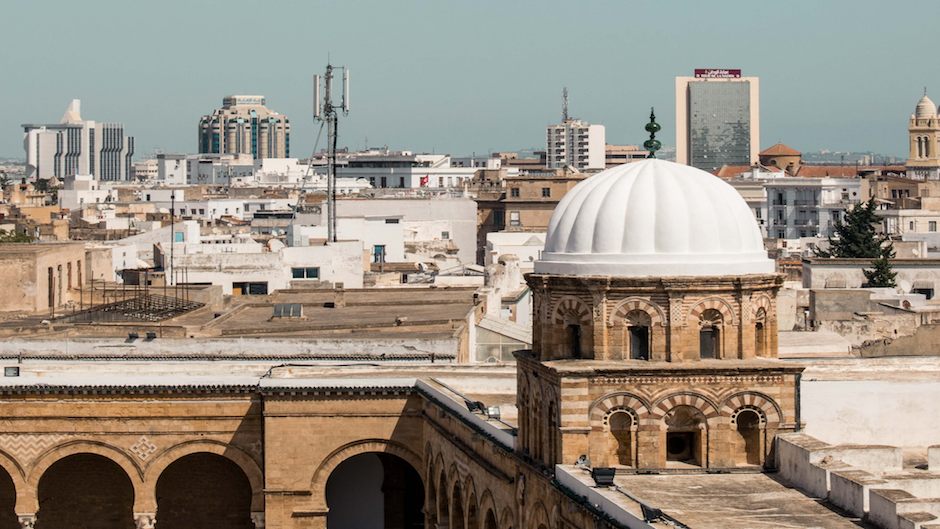 On 14 January 2011, the dictatorship of Zine El Abidine Ben Ali, who had led Tunisia since 1987, came to an end.
The golden age of mass tourism, which had led the country to become an internationally recognised destination, was affected by the 2008 financial crisis that unearthed the country's social inequalities.
Tunisia became the birthplace of the political and social phenomenon known as the Arab Spring, with demonstrations that began in Sidi Bouzid, the hometown of the young Mohamed Bouazizi who set himself on fire to protest against the economic recession and its grave conquences for many.
Less than a month later, Ben Ali was overthrown, and barely another month later the same happened to Egypt's former president Hosni Mubarak. For many, Tunisia has been the only example of a real democratic transition among all the so-called Arab Spring countries.
But despite its tolerant and open appearance, the recognition of religious diversity and freedom in Tunisia remains a concern for groups such as the Attalaki Association.
This entity, founded in 2016 by young people from different minority faiths in Tunisia, works to ensure respect for religious freedom and to establish a dialogue between the different religious groups in the country. The association has published its first Annual Report on Religious Freedom in Tunisia, based on data of the year 2020.
"This is the first report in Tunisia and in the Arab region in terms of content and form. This is due to the lack of information from the Tunisian government regarding the religious map of society, as the state's policy from independence to the present day has been a total disregard for the follow-up of the violations suffered by different members of religious minorities in the country", says Ayari Ghassen, Attalaki Association's public relations officer, .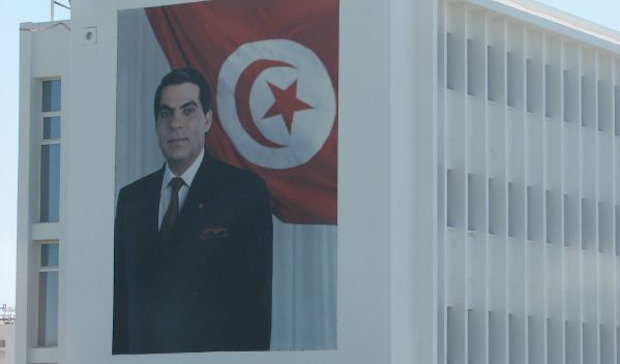 An image of former dictator Ben Ali in a Tunisian merchant navy building, 2006 / Erik Pitti, Wikimedia Commons
The report
The 37-page document has been quoted by the US State Department in its latest report on the situation of religious minorities in Tunisia.
It presents a religious map of Tunisia and an analysis of the general and legal situations of religious freedom in the country. It also explains specific cases identified by Attalaki's researchers, such as hate crimes or abuses against members of religious minorities.
In each case a distinction is made between the different actors and platforms involved (social media, media, official government channels or leaders of the majority religious community, Sunni Islam).
In total, the entity has included in its report six cases related to hate speech against different minority religious groups on social media; one case of hate speech by Muhammad al-Afas, a member of Parliament who in an official session pointed out that "we should not be ashamed to accuse others of apostasy, as the Shariah states"; four cases of abuse against religious minorities, from the arrest of a young woman wearing a necklace with a cross, to death threats via social media against a church preacher; two cases relating to limitations on the right to freedom of religion and conscience; and two cases related to inaccurate or pejorative information in the media.
The organisation also speaks of violations of other rights that have a religious implication, such as discrimination when burying non-Muslims in cemeteries, the decision to choose a name for a child or the banning of marriages between people of different religions.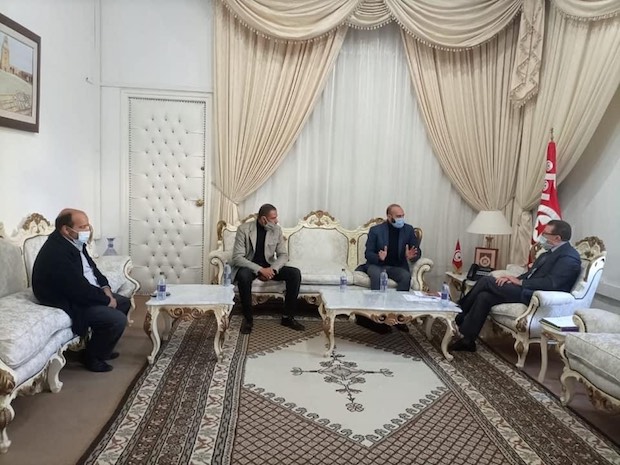 Attalaki President Rached Massoud Hafnaoui (second from right) at a meeting with Tunisia's Minister of Religious Affairs Ahmed Adhoum (right) / Attalaki
"We cannot say that the situation of religious minorities is good"
According to Attalaki's President, Rached Massoud Hafnaoui, "we cannot say that the situation of religious minorities is good now, especially with the rise of extremist religious and populist groups. The Parliament and the street threaten these freedoms and rights at every moment".
"The state has a great responsibility to promote the values of coexistence, love and tolerance, and to reject extremism and terrorism", Massoud Hafnaoui, told Spanish news website Protestante Digital.
In the report, the Attalaki Association also presents several recommendations to Tunisia's political and legislative authorities in the face of what they see as a "policy of ignoring and turning a blind eye" to problems related to religious freedom .
They stress the need for greater sensitivity of institutions towards religion, and also the importance of revising the "contradictory and vague legislation", which, they say, gives rise to restrictive interpretations.
It also recommends that the authorities become more involved in understanding the country's religious diversity and promoting respect and dialogue.
Praying for religious freedom
Attalaki's President stressed that Tunisian evangelical Christians "always need moral support from other believers around the world through their prayers".
"Pray for our association and its activists, as they are subjected to harassment and persecution daily through the messages that we receive on social media", concluded Massoud Hafnaoui.
Published in: Evangelical Focus - world - "The situation of religious minorities in Tunisia is not good now"