Cuban pastors Yéremi Blanco and Yarián Sierra are released from prison
The pastors have been charged with the crime of "public disorder". The theological seminary of which they are co-workers thanks for the prayers.
Protestante Digital · La HABANA · 26 JULY 2021 · 11:00 CET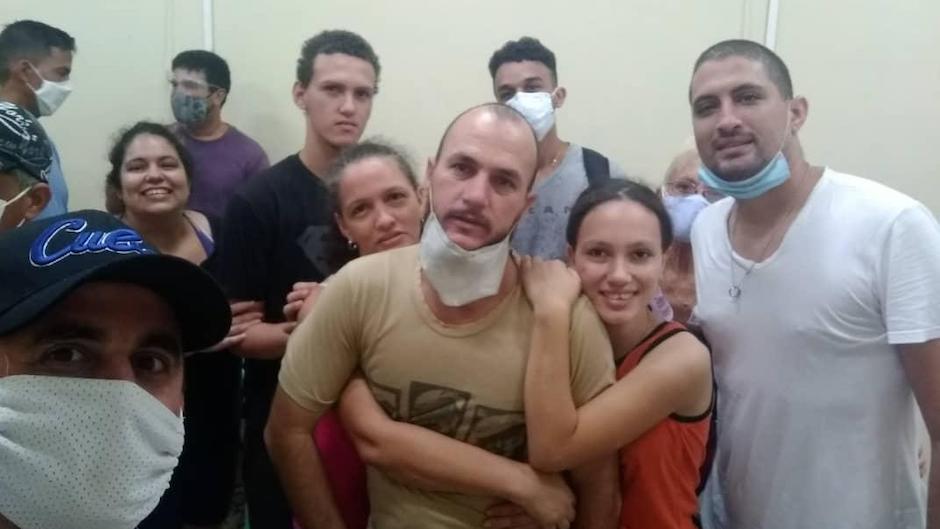 Pastors Yarián Sierra and Yéremi Blanco, with their families, moments after being released from jail, in Cuba.
After fourteen days imprisoned and not allowed to communicate with their families, two Cuban evangelical pastors were freed on Saturday 24 July, although with charges and waiting to be tried.
The two released Christian leaders are Yéremi Blanco and Yarián Sierra.
"God has given us His answer. Only God can open the doors of prison", expressed Jatniel Pérez, the Director of the Carey Theological Seminary in Cuba, the theological institution of which both Blanco and Sierra were co-workers.
"To God be the glory and to you our thankfulness for your prayers for these two great men of God, who will continue to be salt and light in this world", the leader of the seminary added. Since the pastors were detained, the Jatniel Pérez has been very vocal in asking for their immediate release.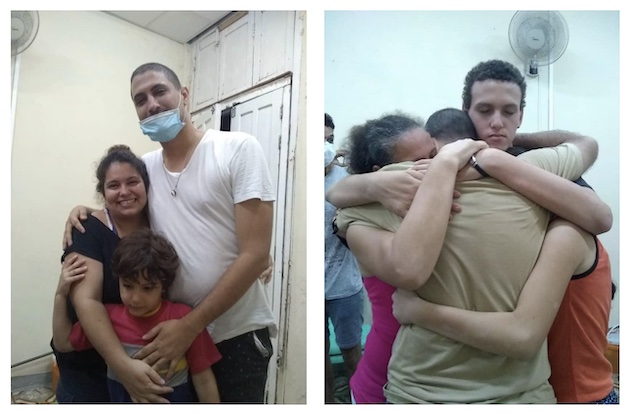 Yarián Sierra y Yéremi Blanco were detained on Sunday 11 July, the day that peaceful demonstrations against the Cuban regime erupted all over the country.
After the detention of the pastors, their families went through hours of much uncertainty, as the police did not give details about where they were, and all communication was unavailable.
Released with charges
Yéremi and Yarián were finally sent to the prison for men in the city of Matanzas. The Cuban Prosecutor's Office accuses them of "public disorder", an accusation that has been denied by the relatives and friends of the two Christian leaders.
In recent days, many individuals and organisations both in Cuba and outside the island, have denounced the fact that there are around 400 people who remain in jail. Among them are activisits, journalists and faith leaders.
From Spain, letters to the Cuban authorities have been sent by the Spanish Evangelical Alliance and by the Evangelical federation FEREDE.
Cuban churches have organised prayer events for the difficult situation in the country. These calls to prayer have been followed in other places around the world.
Published in: Evangelical Focus - world - Cuban pastors Yéremi Blanco and Yarián Sierra are released from prison