Two evangelical pastors remain detained in Cuba
Yéremi Blanco Ramírez and Yarian Sierra were arrested on Sunday amid a wave of government repression following the demonstrations.
Protestante Digital · La HABANA · 14 JULY 2021 · 16:53 CET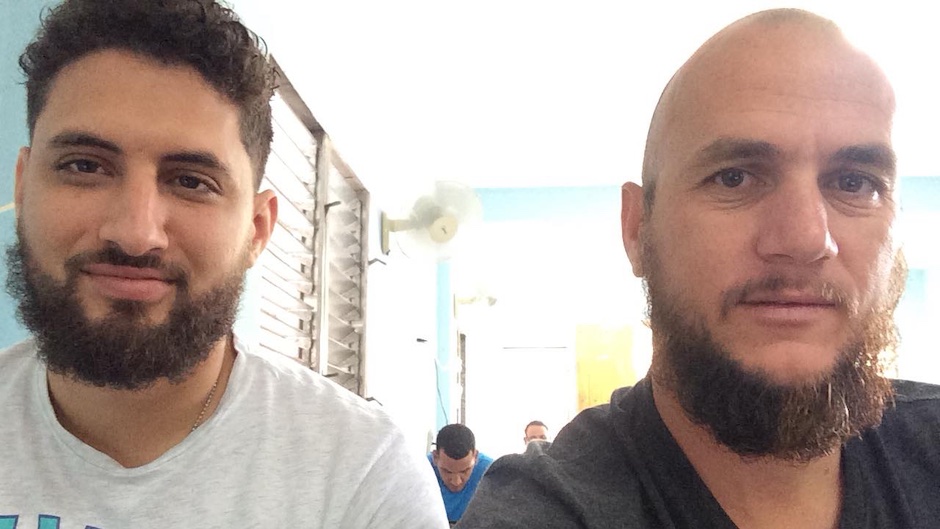 Pastors Yarian Sierra (left) and Yéremi Blanco (right) / CSW, Facebook Seminario Carey
The Carey Seminary, an evangelical institution with a presence in several countries and a wide implementation in Cuba, has denounced the detention of two pastors, members of its team of tutors, after the demonstrations that took place in Cuba last Sunday.
In a Facebook post, the Seminary explained that they received a message from the director in Cuba, Jatniel Pérez, explaining that pastors Yéremi Blanco Ramírez and Yarian Sierra, from the seminary's branch in Matanzas, were arrested on Sunday.
In a statement issued on Tuesday, the Carey Seminary updated the information about the pastors, who remain in detention.
"They are being held in a wing of the women's prison in the city of Matanzas", said Pastor Pérez. "Today the wives of both brothers were able to bring them a toothbrush, toothpaste, soap, bedding, underwear and a T-shirt. That's all for the seven days they must be imprisoned under interrogation and brutal imbalance. Without any kind of hygiene".
Pérez lamented the situation, and expressed special concern for Yéremi Blanco, "who suffers from bronchial asthma". The seminary leader also fears that they could also be infected by coronavirus.
Complaint and prayer request
"Why are they arrested just for watching a peaceful demonstration? I hold the government of Cuba and its president Miguel Días Canel responsible", added Pérez.
The pastor also denounced that his house is guarded by a patrol car so that he "hasn't been able to be with their families because they won't let me leave".
Pérez concludes his message by asking "all international organisations to support us in urgently demanding the release of these two pastors. We fear for their lives". The Carey Seminary has also started a call for prayer for the release of both pastors.
Government threats
The Carey Seminary has 146 students in eleven Cuban cities. Most of them are pastors. They had their first graduation this year, although the government did not allow them to hold a ceremony.
Power and Internet connection difficulties have been a constant since Sunday, when several demonstrations took place protesting the critical situation on the island.
The government has responded to the demonstrations with threats and indiscriminate arrests, which have, however, produced a weak response from the international community.
Other religious leaders arrested
According to Christian Solidarity Worldwide, more arrests and violence against religious leaders have followed the demonstrations that began on Sunday.
At least two other religious leaders were detained on 11 July, including Pastor Yusniel Pérez Montejo, a member of the Eastern Baptist Convention of Cuba. The other was Castor José Álvarez Devesa, a Catholic priest who was beaten and detained and was released on 12 July to recover at home. The whereabouts of Pérez Montejo are still unknown.
Published in: Evangelical Focus - world - Two evangelical pastors remain detained in Cuba