"In Syria, the situation is much more difficult due to the lack of resources"
Evangelical churches in the already war-torn country are organising themselves for aid in Aleppo and elsewhere. The priority is to open churches and provide food and clothes.
Protestante Digital · ALEPPO · 08 FEBRUARY 2023 · 11:27 CET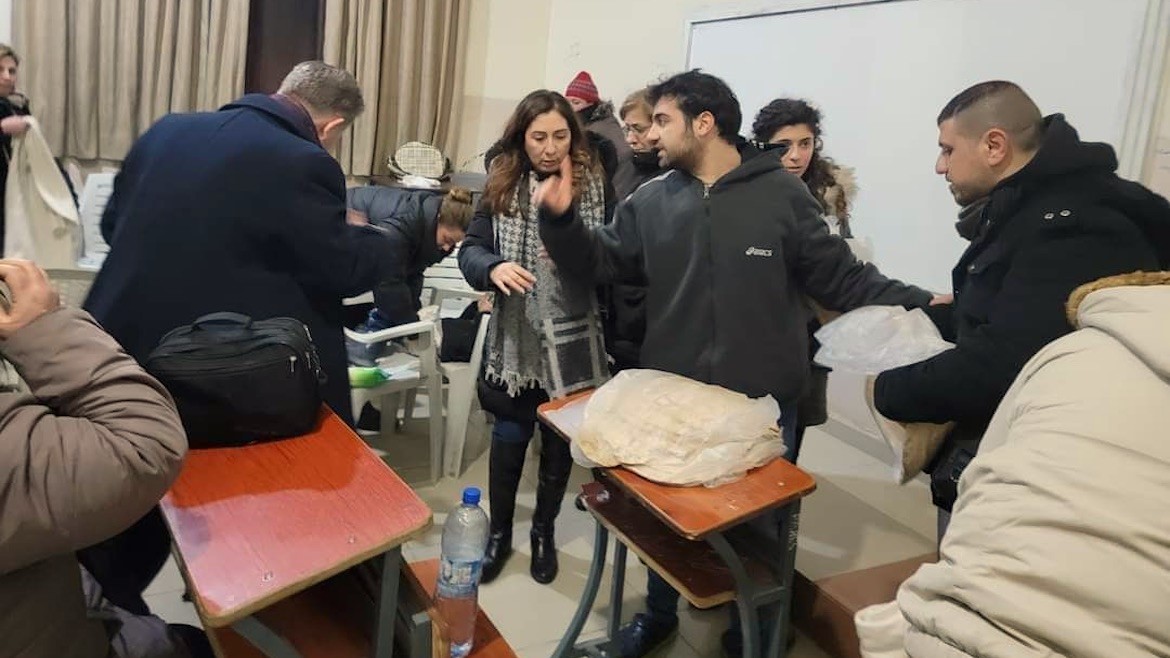 Members of a church in Aleppo help others to take refuge in their premises / Courtsey of MENA Evangelical Alliance.
Several evangelical churches in Syria have begun to help those affected by the huge earthquakes with epicentre in Turkey which also struck the northwest region of the country on Monday 6 February, the Middle East and North Africa Evangelical Alliance (MENA EA) told Spanish news website Protestante Digital.
"Children were screaming, women were crying, and men were so confused that they did not know what to do", Ibrahim Nseir, a Presbyterian reverend of the National Evangelical Synod of Syria and Lebanon, explains in a video from the city of Aleppo. "There are no places to go, the weather is very cold. The people of Aleppo are suffering and we, as local church leaders, are willing to help. There is a huge need for medicine and food. People are on the streets and there is destruction everywhere", added Nseir.
"I ask you to ask for the mercy of God over Aleppo ant is people. Only God can relief us form our weariness and our anguish. May the Lord bless you all to be his fruitful hands everywhere".
A dramatic situation
So far, the earthquakes have left almost 10,000 people dead, over 2,500 of them in Syria. On the Syrian side of the border, rescue teams continue to rescue people trapped under the rubble of collapsed buildings.
While international aid is being mobilised to reach Turkey, the arrival of aid teams and rescue equipment into Syria is complicated by the socio-political situation on the country, suffering a civil war for over 12 years now. The poor state of roads is also a barrier.
The government authorities are trying to control from Damascus (in the south) any arrival in the country from abroad, as the most affected region in the north is controlled by rebels.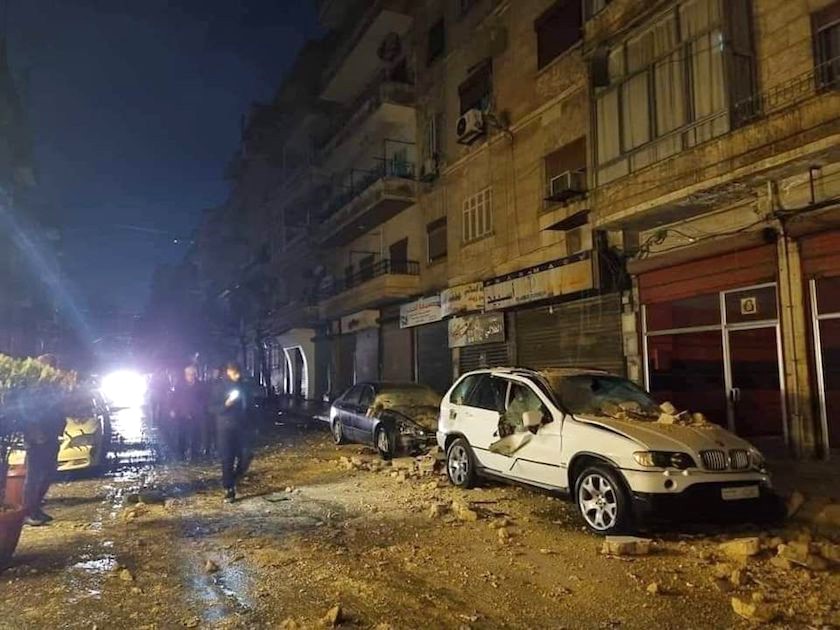 The city of Aleppo has been one of the hardest hit by the earthquake in Syria / Courtesy of MENA EA.
With Russia as its main ally, the international community has already begun to push for Syria's President Bashar al-Assad's regime to ensure the opening of aid channels in the country. "All international actors, including Russia, must exert pressure on the Syrian regime to ensure that humanitarian aid can reach the victims", said German Foreign Minister Annalena Baerbock. "It is important that weapons are now put aside and all efforts in the region focus on humanitarian aid and the recovery and protection of the victims", she added.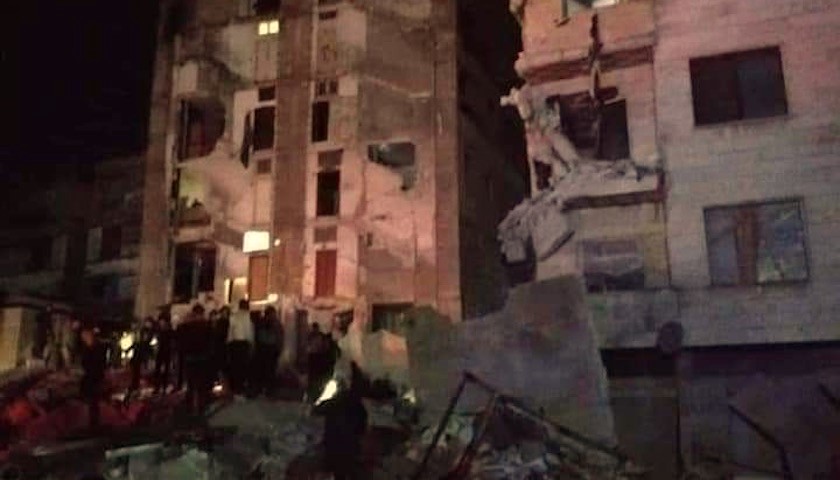 The death toll from the earthquake exceeds 2,500 people in Syria alone / Courtsey of MENA EA.
Situation in Syria is "much harder and difficult"
The general secretary of the Middle East and North Africa Evangelical Alliance (MENA-EA), Jack Sara, told Protestante Digital that he is in contact with church leaders in Syria to find out about the most urgent needs and to articulate aid. "The situation in Syria is much harder and difficult because of lack of resources", he said.
The MENA-EA is working in partnership with the World Evangelical Alliance (WEA) to raise at least $100,000 for humanitarian aid, he says.
"Nothing is clear yet. We started doing some relief work. But there was nothing really clear yet", he said speaking on 7 February. "We are waiting for clear information from the churches in Syria. They seem to be overwhelmed with what they are experiencing to the point that they are having difficulty communicating with the rest of the world", Sara added.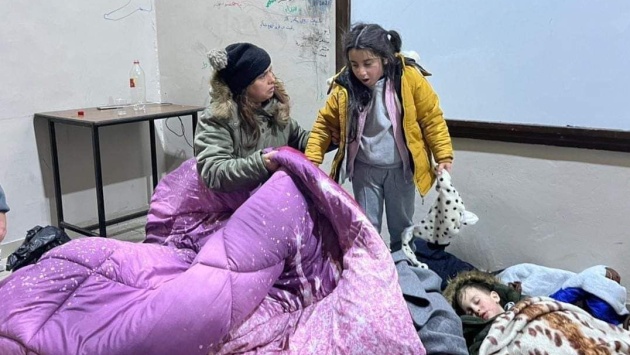 In addition to shelter, evangelical Protestant churches such as the Alliance and Presbyterian churches in Aleppo are focusing on distributing food and basic necessities to those affected. / Courtesy of MENA-EA.
Churches converted into refugee shelters
Some churches, such as the Church of the Covenant and the Presbyterian Church in Aleppo have opened the doors of their churches and started to take in people. "They are fully committed to opening their church and refugee houses", explains Jack Sara. "They are also providing food and basic needs", he adds.
Published in: Evangelical Focus - world - "In Syria, the situation is much more difficult due to the lack of resources"
Since you are here…
Evangelical Focus is a news and opinion platform that brings together Christians from across Europe and other parts of the world. We need the support of our readers to make this media project sustainable in the long term. You can support our work! Read about Evangelical Focus's sustainability here.
Would you like to support the work of Evangelical Focus?
Use one of these methods. You can also transfer your donation to "Areópago Protestante / Evangelical Focus" IBAN: ES8521000853530200278394 (Swift / BIC: CAIXESBBXXX). Subject: "Donation Evangelical Focus"
Thank you very much!