"I shared the Gospel with the terrorists that almost killed my son"
The story of pastor David Ortiz is a message of hope in the midst of barbarism. The power of God works in a way that is both real and supernatural.
Protestante Digital · JERUSALEM · 14 DECEMBER 2016 · 18:30 CET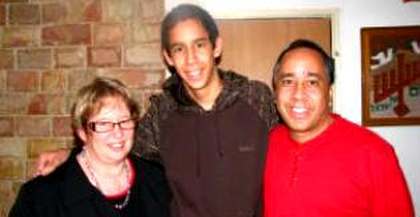 The young Christian Ami Ortiz was seriously injured when he was only a teenager in 2008. He opened a bomb package that was delivered at his house.
It had been sent by Yaakov "Jack" Teitel, an "ultra-Orthodox Jewish terrorist" sentenced in 2013 to two life sentences plus 30 years for several murders, and the bombing and attempted murder in Ariel, a city located in the West Bank.
Teitel confessed that he actually wanted to kill the teenager's father, pastor David Ortiz, because he worked spreading the gospel among the Jewish community.
Despite the attack, pastor Ortiz called Christians to keep supporting Israel. Teitel does not represent all Israelis, he said. "These radicals are less than one per cent of the population, and they do not represent the Israeli public", he exaplained after the bombing.
Pastor David Ortiz was born in Puerto Rico but raised in New York. He has lived in Israel for 32 years. Married to Leah, he belongs to a Jewish family converted to Christ.
Since his childhood in New York, he has been in contact with orthodox Jews. They had no interest in the Gospel. This caused in David a special burden to share the message of the Messiah who came to the Jewish people.
Protestante Digital interviewed him in Jerusalem, 8 years after the tragic attack that hurt his son. His story is a message of hope in the midst of barbarism, and of the power of God working in a way that is as real as it is supernatural.
Question. How did the ultra-Orthodox Jews receive you in Israel?
Answer. I knew what was going to happen, because I knew their mentality. At first they accepted me, but when they saw that I was preaching the Gospel and other Jews started accepting Jesus, they began to persecute me. They stuck posters against me, and pressed to leave me jobless as a dental technician.
Q. And the common Jewish people?
A. Oddly enough, they responded to the Gospel, especially when I began to preach to the Muslims. They told me, why do you preach to them and not to us? They were jealous.
Q. Someting that marked you and your family was the bombing in 2009. Can you remind us how it happened and how you experienced it?
A. The Lord spoke to me and warned me, I knew that something was going to happen. Something that I could not understand but was controlled by God. They sent me a bomb package, but I was not home, My son, Ami, who was fifteen years old, got it. They sent the bomb because people responded to the Gospel.
Q. Ami suffered very serious wounds, he was in shock from the hemorrhage. He had severe burns, the lungs outside the body, with broken ribs... it seemed that he was going to die.
A. That night the doctors told me that it was very likely that he was going to die. My wife and I were desperate. I said to the Lord "I see no hope, it is all darkness". But I felt that God told me that in heaven it was decided that Ami would live. In the morning the doctor was astonished, he told me that it was not a medical explanation, but that there had been a miracle. The night before, it seemed he was not going to make it, and suddenly he began to recover.
Q. And to what extent has he recovered?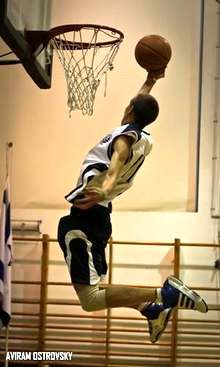 A.
It was long. They told me that he was going to go blind, but after an operation, his eyesight was perfect. Then he spent five months in the hospital, but he recovered. He had played basketball since he was 7, and he was able to play again. We have a photo of him making a dunk. But now he is more focused on his studies, because he wants to be a psychologist to help children with trauma.
Q. It is shocking to see the attitude and the message of forgiveness you and your wife had with terrorists, which later became known as ultra-Orthodox Jews. You said that not to forgive would have been a second bomb that would have exploded.
A. Hate is a root that grows and kills your relationship with God. I learned it in the first steps of my Christian life, and I knew I could not let it nest in my heart.
Q. But you even brought the Gospel to the person who collaborated with the terrorist in his plans, when you knew that he was seriously ill.
A. I knew who he was, and that he was dying because of a pancreatic cancer. I said to myself: I have to see him as a lost soul, not as a terrorist. I went to the hospital to see him and I said to him: you know what you did and that you are going to present yourself before the throne of God, you need to repent, only the blood of Jesus can cover your shame. I spoke to him about the gospel and prayed with him and for him. He nodded, unable to speak, and died the next day. I hope he is in heaven.
Q. How was life in your church, Ariel Congregation, after what happened?
A. We have more support, the mayor supports us, and we can do social work. The church is growing both among Jews and among Muslims (there are already 150 converted believers from Islam).
Q. But a Muslim who converts from Islam, risks his life...
A. Yes, and they are aware of that from the first moment they embrace faith in Jesus.
Q. This is not a minor issue, since you are in an area where many become suicide bombers who sacrifice themselves.
A. It is an isolated area. 60% of Muslim suicidal terrorists are from this area. Among our converts, there were several who were hired, preparing to attack at the cost of their life.
Q. How has Daesh influenced the Arab people?
A. There are some who are attracted, because they see it as a pure form of Islam but at he same time, they realize that pure Islam has nothing to do with peace. That makes them doubt whether Islam is the true religion.
Q. Are there interested conversions?
A. That is certainly very difficult, because, even if they joke about it, just by stating it, they put their life at risk.
Q. We have heard that there is a special movement of God among the Muslim people with supernatural experiences that lead the Muslims to Jesus. Do you agree?
A. No doubt, I can give you many examples. For instance, a young man who was afraid of his closeness to Christianity and Jesus because he thought they could kill him. He had a dream and he was speaking in languages he did not understand. His mother heard him all night. After that night, he knew that he had the power of God with him, and he took me to preach the Gospel to the Islamic radicals.
Q. Is there something else you want to say?
A. Life is a sigh. May the Lord give us courage to be his witnesses. And if we are not able to do it, we must return to the feet of the cross.
To know more about David, Leah y Ami Ortiz visist their website amiortiz.com
Published in: Evangelical Focus - world - "I shared the Gospel with the terrorists that almost killed my son"