Mexico: Christian jailed and told to leave area in exchange for freedom
The man was sent to jail for declining to sign a document denying his evangelical faith and agreeing to contribute to the Traditionalist Catholic festivals.
CHIAPAS · 06 FEBRUARY 2017 · 18:31 CET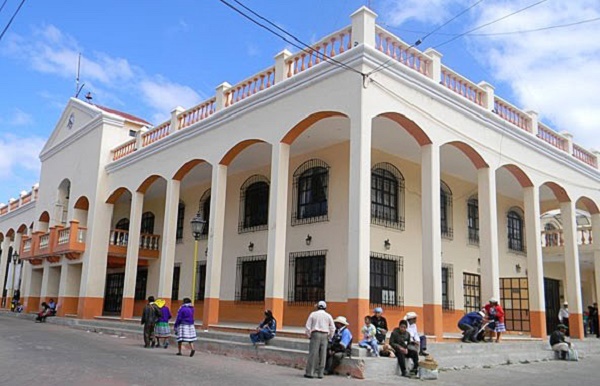 Las Margaritas, in Chiapas (Mexico). / Morning Star News.
A Christian in Chiapas state, Mexico was summarily jailed for three days the evening of Jan. 7 for refusing to deny his faith and contribute to Traditionalist Catholic festivals, according to an advocacy group.
Local authorities who practice the Traditionalist Catholic blend of indigenous pagan and Roman Catholic rituals also threatened Juan Gabriel Lopez Perez, 28, that he would not be released unless he sold his house and left the area within 20 days, the Coordination of Christian Organizations (COC) said in a statement. When Lopez Perez fell ill two days into his 72-hour sentence and was temporarily released to obtain medical care, his wife was obliged to serve the time in jail in his place, according to the organization.
Authorities in Rancheria El Encanto, Municipality of Las Margaritas, had given Lopez Perez the option of paying a 5,000-peso (US$240) fine or 72 hours in jail. After refusing to pay the fine, he was sent to jail at 7 p.m. for declining to sign a document denying his evangelical faith and agreeing to contribute to the Traditionalist Catholic festivals, which frequently involve drunkenness.
"On Jan. 9, the health condition of the prisoner were getting worse from the climatic conditions, so that in spite of requests for medical attention, it was not possible until night, when it was proposed that another person go to jail in his place, as a doctor had diagnosed the onset of bronchitis," the COC statement read. "His wife, Eduvina Lopez Santiz, went into the jail at that time."
After returning from his medical visit, Lopez Perez was sent to another part of the jail complex more insulated from the cold, and his wife decided to remain with him in spite of being given the opportunity to return home, according to COC.
A government official, Jose Avenamar Peres Santiago, had arrived to try to persuade the family to pay the fine "to do away with the problem," and he urged them to leave their Pentecostal church, according to the advocacy group. Peres Santiago also offered them funds to pay the fine, which they declined on grounds that accepting it would not guarantee that they would not face further persecution for belonging to the Pentecostal church, according to COC.
The incarceration came after area Christians had filed a complaint in December against Traditionalist Catholic authorities cutting their water supply and suspending government benefits and medical services, as well as denying their children the right to remain in school, according to COC.
The organization asserted that Chiapas Gov. Manuel Velasco Coello and his officials on Dec. 14, 2016 had been made aware of the harassment of the Christians in Rancheria El Encanto.
"The lack of attention, and the reluctance of the sub-secretary of Religious Affairs and local authorities to address this problem, resulted in the illegal deprivation of the designated people," COC stated. "There is still no guarantee of freedom of religion as established in Article 24 of the constitution and as established in Article 18 of the Universal Declaration of Human Rights."
Mexico ranks 41st on Christian support organization Open Doors' 2017 World Watch List of the 50 countries where Christians experience the most persecution.
Published in: Evangelical Focus - world - Mexico: Christian jailed and told to leave area in exchange for freedom