Pastor in Turkey now charged with "espionage", faces life imprisonment
Pastor Andrew Brunson was serving in a church in Izmir when he was detained almost one year ago. Turkish Protestants said the accusations are "absurd".
World Watch Monitor, Agencies · ANKARA · 30 AUGUST 2017 · 17:25 CET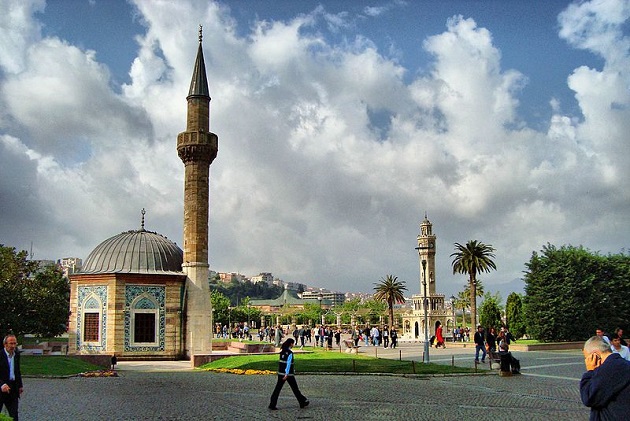 A view of Izmir. / (Wikimedia, CC)
Pastor Andrew Brunson, in prison in Turkey, has been accused of espionage after the chief prosecutor's office has submitted "new" evidence against him.
The accusations were made public on the state-run news agency Anadolu and could lead to four consecutive life sentences for the American Protestant minister.
Brunson is 49 years old and has lived in Turkey for the last 23 years, and was serving as pastor of the Protestant Church in the city of Izmir (West of the country) when he was detained.
He was arrested with no specific charges in October 2016, after the failed coup attempt against President Recep Tayyip Erdogan in July of that year. Thousands of other people journalists, lawyers and teachers were also arrested in the sconed half of 2016.
After 11 months in prison, "new" evidence against Brunson links him to political and military information for "espionage" purposes. According to the prosecutor, the pastor would have been involved with terrorist groups aiming to "overthrow" the Turkish Parliament and government and undermine the constitutional order of the state.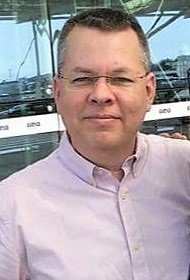 Both the Presbyterian minister and his lawyer continue to be
denied access to the legal file of detailed charges and alleged evidence
against him, reported
World Watch Monitor
.
The new allegations against Brunson where defined by the leader of the Association of Protestant Churches, Ihsan Ozbek, as "absurd". IN an interview with The Wall Street Journal, the Turkish representative labelled the case as a "political case", in which it was clear that "Brunson is not a spy".
"I AM NOT A SPY, MY AIM IS TO TELL ABOUT JESUS"
Brunson denied all charges read against him in a video conference. "I started a church; I am a man of religion who did this with the state's knowledge. My aim is to tell about Jesus Christ. I didn't do espionage. I demand an explanation as to when, where and how I conducted espionage."
Accused of being linked to Fetullah Gulen, an exiled opposition leader, the pastor said: "I have never in my life met with a member of the Gulen movement". He added, "I have never attended any of their meetings. I do not have a single link with the Fetullah Gulen Terrorist Organization. I would never support a Muslim movement." He also said: "I support the undivided unity of Turkey".
IS TURKEY AIMING FOR A PRISONER EXCHANGE?
Several analysts in the USA see the case as a possible Turkish strategy to swap prisoners.
The American Center for Law and Justice advocacy group represents Brunson's case and confirmed to The Wall Street Journal newspaper that US and Turkish officials have discussed the possibility of swapping the pastor in a prisoner exchange. "The increased charges are typical in these kinds of cases to up the ante," one of its lawyers said.
POLITICAL PRESSURE ON TURKEY
President Donald Trump publicly requested Brunson's release when Erdogan visited him in Washington, in May 2017.
In addition, Secretary of State Rex Tillerson added, in August 2017: "The US continues to advocate for the release of Pastor Andrew Brunson, who has been wrongfully imprisoned in Turkey."
Published in: Evangelical Focus - world - Pastor in Turkey now charged with "espionage", faces life imprisonment