Peru declares 31 October 'Day Of Evangelical Churches'
The Congress voted to pass the motion to commemorate the beginning of the Protestant Reformation.
Protestante Digital, El Comercio de Perú · LIMA · 25 OCTOBER 2017 · 09:49 CET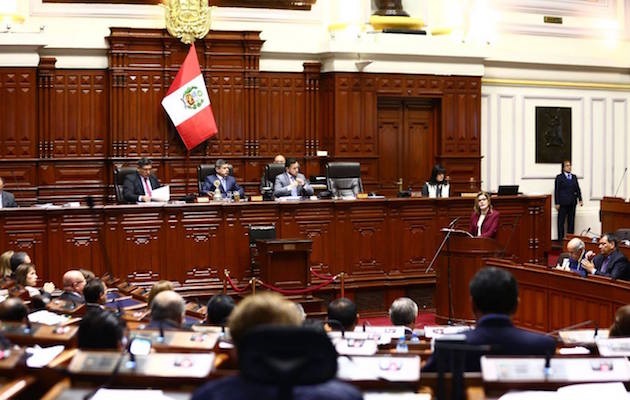 The Congress of Peru. / Facebook Congreso Peruano
The Congress of the Republic of Peru (its national parliament) passed the declaration of the 31 October as the 'Day Of Evangelical Churches In Peru", after a brief debate.
The proposal was brought to the parliament by the Comission of Culture, through its President, Maria Cristina Melgarejo Paucar, who defended the project as a national way of commoemorating the Protestant Reformation.
"This is needed because of the population [of evangelical Christians], around 3 million people", the congresswoman said. Other members of parliament opposed the motion, claiming that the State is secular and therefore a wider debate was needed to approve such a declaration.
Héctor Becerril, another congressman, said there was no reason to stop the motion, and repiled to the opposition: "You have every right to create a day of the agnostic, or a day of the atheist, just write your project and present it".
The 'Day Of Evangelical Churches In Peru" was passed with 60 'yes' votes, seven 'no' and five abstentions.
Buenos Aires, the capital city of Argentina, als approved a similar motion just some days ago.
Published in: Evangelical Focus - world - Peru declares 31 October 'Day Of Evangelical Churches'