Turkey gives more powers to Erdogan
Despite losing votes, the President wins the Presidential election (52%) and gains new powers as head of government. Opposition parties such as the pro-Kurds gain seats in Parliament.
ANKARA · 25 JUNE 2018 · 12:08 CET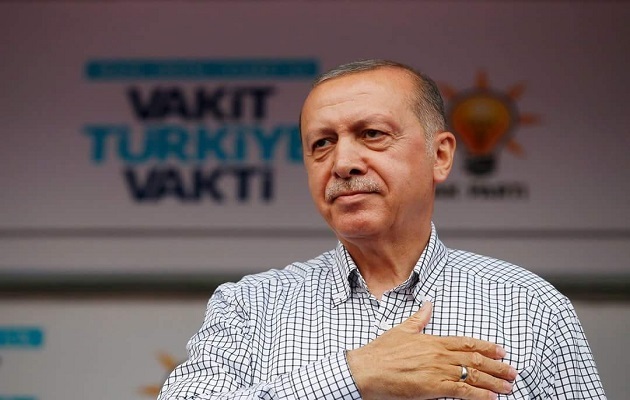 Erdogan speaks at a 2018 elections campaign event. / Facebook President Recep Tayyip Erdogan
The revitalised socio-political opposition in Turkey failed to stop another victory of Recep Tayyip Erdogan, the powerful leader of the 81 million country.
Erdogan has been in power since 2014 and is expected to rule until 2023.
Official results showed that Erdogan (of the nationalist AKP) won the Presidential election with 52% of the vote, followed by Social Democrat Muharram Ince (of the Social Democrats CHP), who got 31% of the vote.
After yesterday's election, the figure of the Prime Minister disappears, and its functions are merged with those of the President, giving Erdogan new powers.
The 'Reis', as many call him, presented himself as the "defender of the oppressed", and has worked to become the main international Muslim leader. The high voter turnout on Sunday (87%) gives his him an extra layer of authority.
PRO-ERDOGAN MAJORITY IN PARLIAMENT
Erdogan's movement also won the parliamentary election. Despite losing support, the AKP earned 42% of the vote and 293 of the 600 seats, followed by the CHP (22% and 147 seats).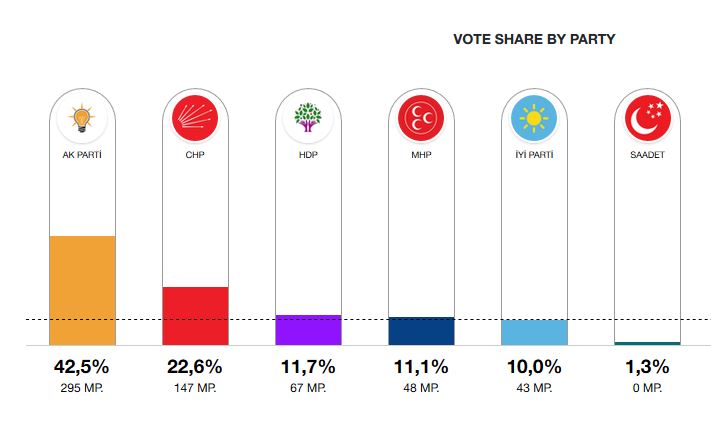 The pro-Kurdish party HDP came third, and made into the Turkish parliament with 67 seats, followed by the MHP, which will support Erdogan's movement and partner with the AKP for a strong majority, and the IYI.
CHRISTIANS IN TURKEY
Erdogan's has restricted the freedoms of the population after the failed coup against his government in 2016. Tens of thousands have been jailed in the last two years, including Protestant Pastor Andrew Brunson, charged with terrorism, although no credible evidences have been offered yet.
The "allegations against him are false and political", Pastor Ihsan Özbek, the former President of the Association of Protestant Churches in Turkey told Evangelical Focus last week.
Evangelical Christians in Turkey are a small minority. "We are praying for a politically stable country which will have religious and political freedom".
Published in: Evangelical Focus - world - Turkey gives more powers to Erdogan