Christians help create international association to promote religious freedom in North Korea
The coalition brings together Christian leaders and human rights campaigners. Kenneth Bae, the evangelical pastor who was detained by the regime of Kim Jong-un for two years, is one of its members.
Protestante Digital · SEOUL · 18 JUNE 2019 · 18:03 CET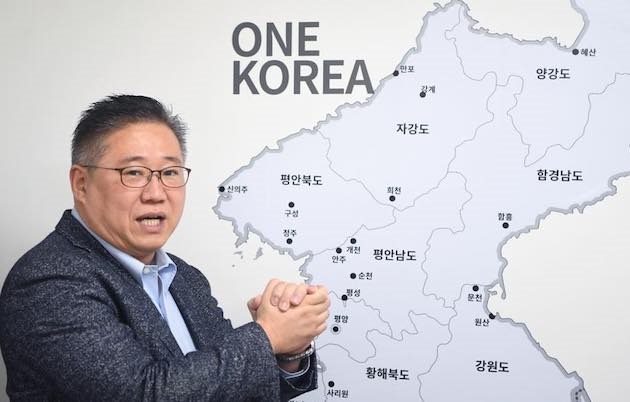 Christian worker Kenneth Bae, with a map showing an unified Korea. / Facebook Kenneth Bae
Over 200 leaders and Human Rights activists attended the opening of the International Coalition for Religious Freedom in North Korea, held on June 14 in Seoul.
The association has among its members Thae Yong-ho, who used to work in London (United Kingdom) as a high rank diplomat for the North Korean regime, until he deserted to South Korea in 2016.
Pastor Kenneth Bae, imprisoned in North Korea between 2012 and 2014 accused of subversion, is also part of this new effort.
The coalition was formed to promote the advance of religious freedom in North Korea, the most restrictive political regime in the world, a country that remains the number one of the Open Doors World Watch List.
In the opening event, Thae Yong-ho said the regime of dictator Kim Jong-un seeks the "annihilation" of religions. This is why the former diplomat defends that the first step to the reunification of South and North Korea should be a commitment with religious freedom.
Thae said the construction of one or two Christian churches in the next 10 years would be a first good sign of openness of the Communist regime.
Missionary Kennet Bae said North Korea fears the growth of Christianity more than any US nuclear weapon. He also called South Korean President Moon Jae-in and US President Donald Trump to include religious freedom in the agenda of future summits with the North Korean leader.
The organization International Christian Concern celebrated the birth of the new association. "North Korea is consistently ranked among as the most difficult country for Christians to live. It is not known exactly how many Christians are inside the country (...) However, the human rights record of North Korea is cause of great concern and is likely far worse than what is known", the group said.
Published in: Evangelical Focus - world - Christians help create international association to promote religious freedom in North Korea