Thousands live on the streets after second major earthquake
"It's very difficult to know what to do. This has definitely added to the sense of fear and uncertainty", Christian organisation in Nepal says. At least 65 people dead and more than 2,000 injured.
Agencies · KATHMANDU · 13 MAY 2015 · 10:50 CET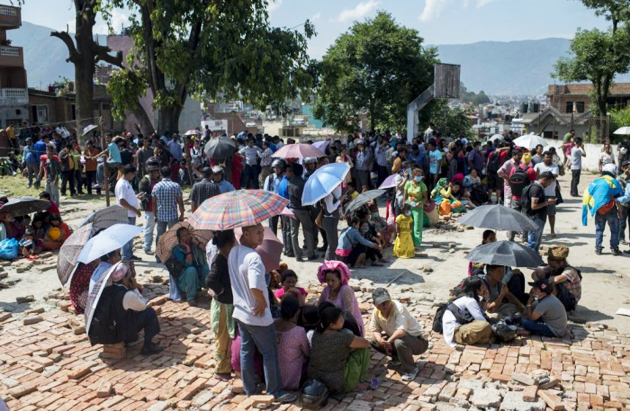 People gathered outside after a new earthquake in Nepal / Getty Images
At least 65 people have died and more than 2,000 have been injured in Nepal town after a 7.3 earthquake shook the Himalayan nation on Tuesday; just weeks after a devastating temblor killed more than 8,000 people and damaged hundreds of thousands of buildings.
A spokesman for Nepal's government said that 31 of the country's 75 districts had been affected. In India, 17 people have lost their lives.
THOUSANDS LIVE ON THE STREETS
The new earthquake destriyed some buildings which where already severely damaged. And many families have not returned home after the first quake, fearing what actually happened on Tuesday.
Dipak Koirala, who lives in Ramechhap district, told AFP news agency: "I was thinking of moving to a rented room, but today was so scary I can't risk my family's life."
"People are terrorised. Everyone is scared here. They spent the night out in the open," Dolaka district's chief administrator, Prem Lal Lamichane, said, according to British newspaper The Guardian, adding the administration was running out of relief material.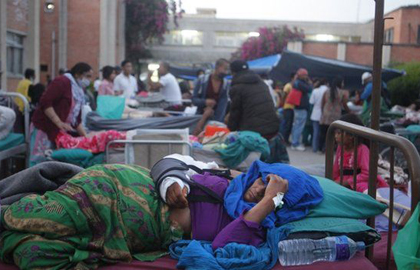 TESTIMONIES
Christian organisations on the ground report about stories of Nepali Christians. Gain (Global Aid Network), shared: "I was in the church fellowship, my house is totally collapsed by the earthquake, I would like to thank God that I got relief (rice, dal, oil, sugar, tea, snacks and soap etc) which is helpful for my family to manage our daily need at least 2 months and still I need tent because I cannot stay inside house as my house is cracked by earthquake and aftershocks are coming every day."
Tearfund director in Nepal, added: "There is a lot of fear and nervousness on the street. The earthquake felt like it carried on for a long while and even when it died down the earth was shaking under our feet, like standing in a boat. It probably lasted about a minute, and there were quite a lot of aftershocks."
"We're all outside at the moment. It's very difficult to know what to do. This has definitely added to the sense of fear and uncertainty."
TUESDAY'S QUAKE
"You could feel it really strongly. It went on for about 25 seconds - the ground was shaking, the birds started squawking, you could feel the buildings shaking", reported a BBC journalist from Kathmandu.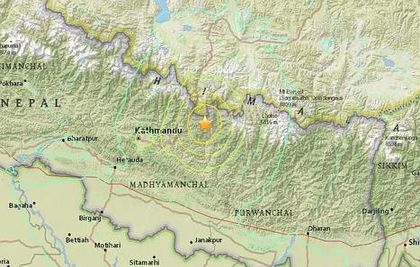 The U.S. Geological Survey said Tuesday's earthquake was centered 70 km (about 42 miles) west of the town of Namche Bazar, close to Mount Everest and the border with Tibet. With a magnitude 7.3, it was felt as far apart as New Delhi and Dhaka, the capital of Bangladesh.
A DEVASTATED COUNTRY
Residents in the Indian town of Siliguri, near the border with Nepal, said chunks of concrete fell off one or two buildings. People in Kathmandu, panic-stricken after the April 25 quake, rushed outdoors, Reuters reporters said.
"People stayed outside, the shaking continued. Some people were crying, hugging each other."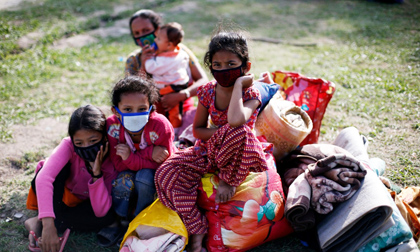 Parents could be seen clutching children tightly and hundreds of people were frantically trying to call relatives on their mobile phones. Shopkeepers closed their shops and the streets were jammed with people rushing to check on their families.
The quake's epicentre was close to Everest Base Camp, which was evacuated after an avalanche triggered by last month's quake killed 18 climbers. Mountaineers seeking to scale the world's tallest peak have called off this year's Everest season.
AID NEEDED
Many Christian organisations from all around the world are already helping in the country, and there is still a lot to do to rebuild Nepal's future.
Last month's quake killed at least 8,046 people and injured more than 17,800. It was recorded at 7.8 magnitude. But a 7.3 magnitude earthquake has the potential to cause significant damage and landslides.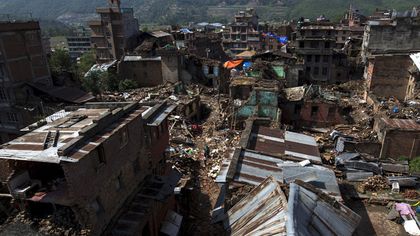 Published in: Evangelical Focus - world - Thousands live on the streets after second major earthquake